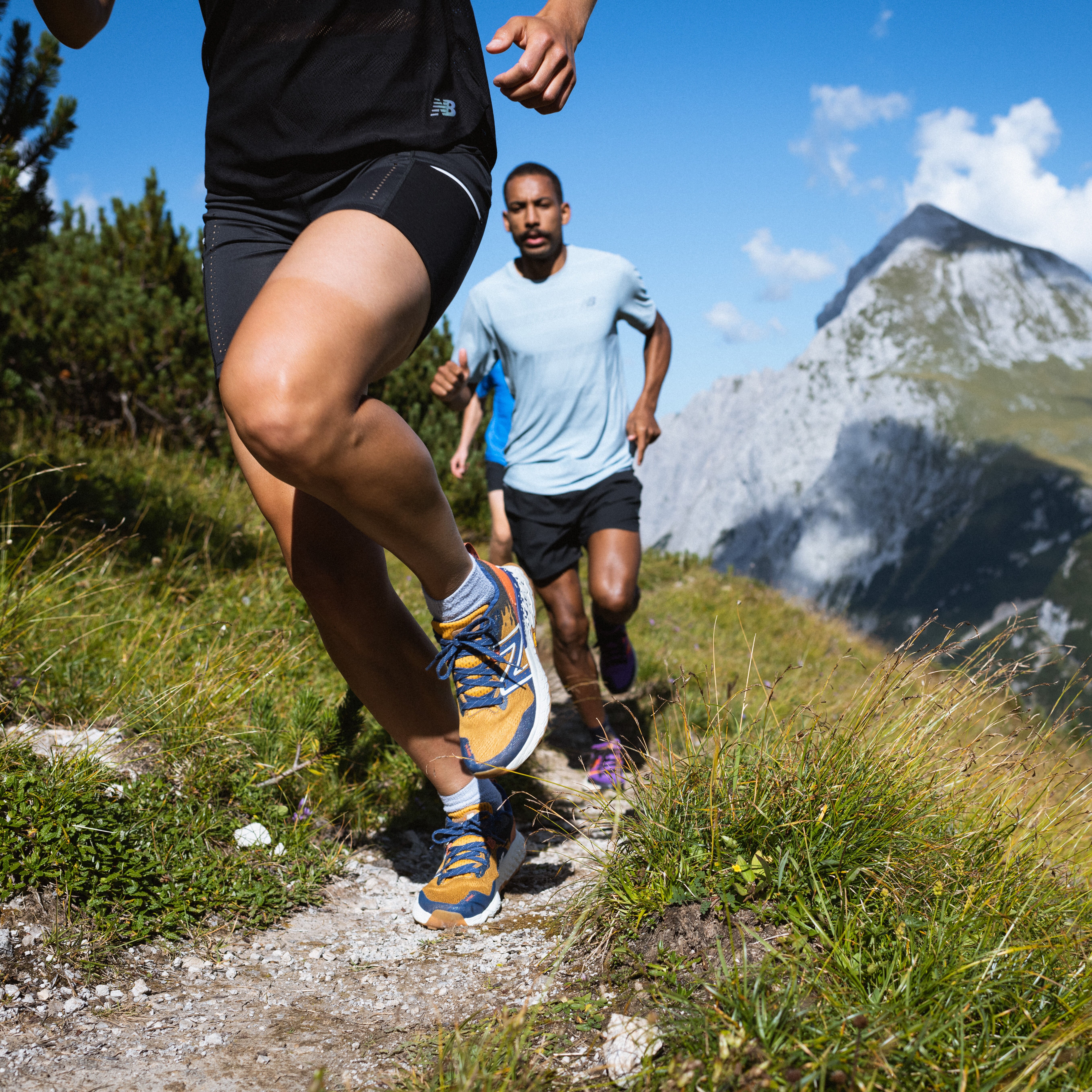 Getting into Off-Road Running
If you've spent years training on pavements and racing through city streets, sure, you know how to run. But taking your everyday distance off-road presents a whole new set of challenges. Whether you're thinking about trying cross country, trail or fell running — don't expect it to be a walk in the park. Here's everything you need to know before getting into off-road running.
Trail, Fell and Cross-Country Running: What's the difference?
Off-road running is a catch-all term for any run that, predictably, occurs off-road. But when you get into the various clubs, races and tribes of off-road enthusiasts, there are a couple of different strands of the discipline: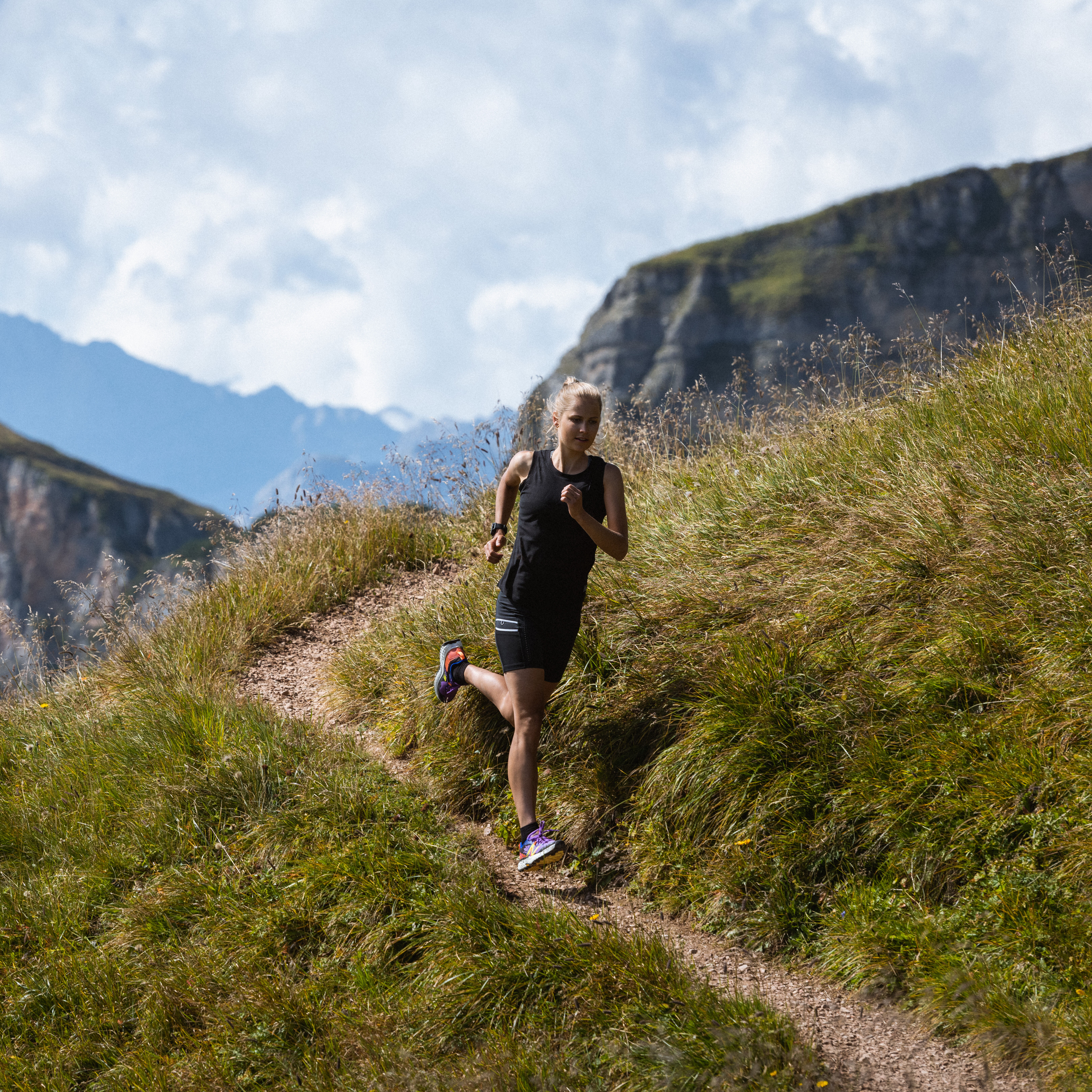 Cross-country running takes place on a variety of natural terrain and tends towards shorter distances (below half-marathon). Races often happen on a looped course.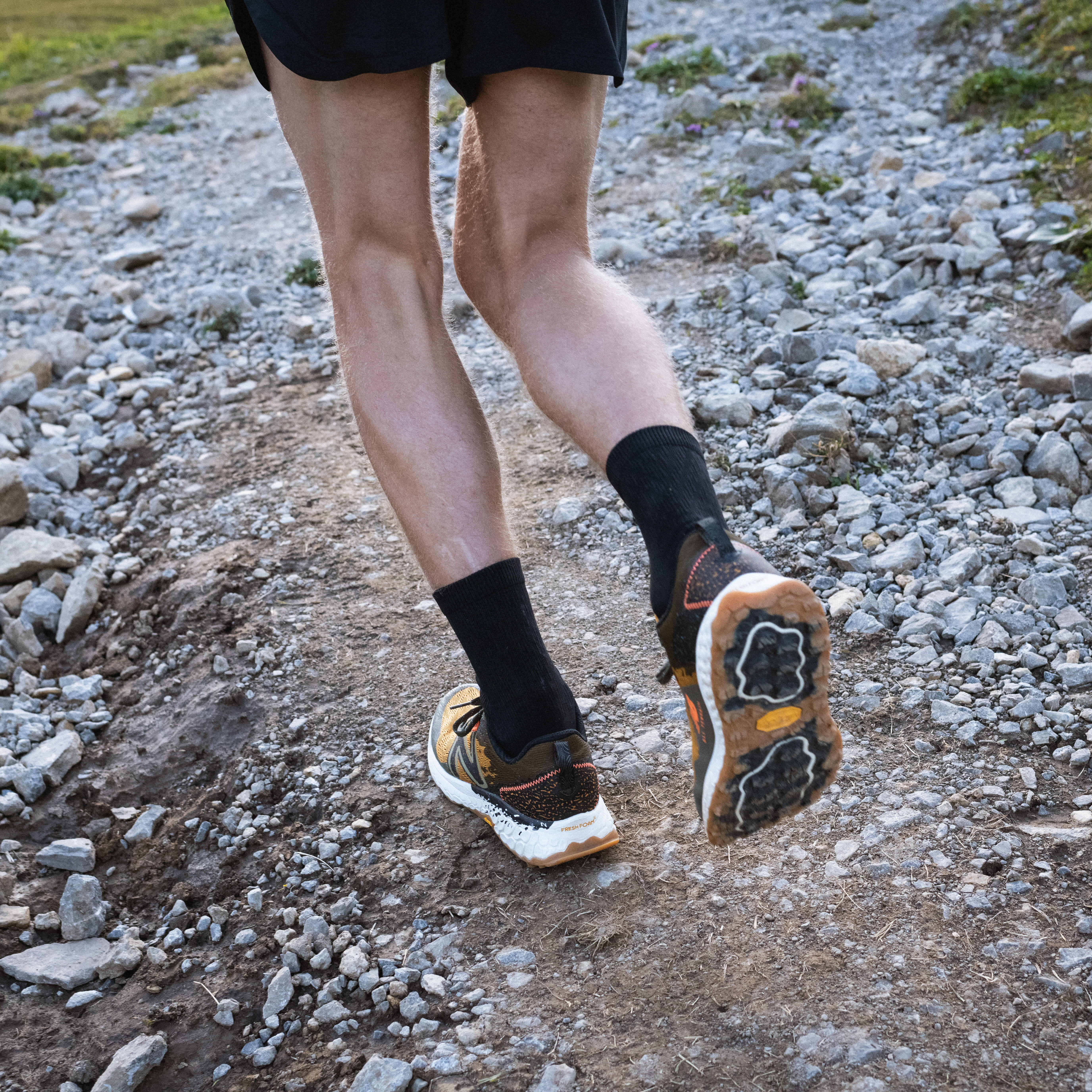 Trail running, as the name suggests, involves running on trails through nature; generally on hiking trails or mountainous terrain
Fell running takes its name from the practice of running fells in the Lake District, and involves running significant gradients off-road, usually without marked trails or pre-determined routes.
The advantages of all three are pretty similar. It's a chance to get away from crowds and traffic, to breathe a little fresh air, let yourself get muddy and enjoy a taste of the great outdoors. Not to mention, natural terrain can often be a lot easier on the joints, especially if you're prone to issues like runner's knee. But running off-road can be far more challenging than just pulling on your trainers and preparing to get a little dirty.
What to expect when running in the wild
One of the joys of running on the road is how rhythmic the whole thing feels. You can just warm up, plug in your earphones, and set whatever pace you're going for. This isn't necessarily so when running off-road.
Firstly, don't expect to be running at your usual tempo. The hard surface of a pavement lends itself to propulsion, but if you're cross-country running through a sodden field, the softness and greater variety of the ground underfoot will affect your ability to control your speed.
Secondly, that uneven surface you're tackling isn't going to behave in the way you're used to. Elevation tends to change gradually and consistently on most paved roads — but in the great outdoors you'll be facing inclines and declines that are a little tougher to predict. That's not to mention the unexpected obstacles like rocks, roots, branches and even stinging nettles you might face.
Heading out on your first off-road run with your expectations in check will help you plan better and enjoy the experience more. Here are a few extra pointers:
• Trail running can be demanding, so account for the extra time it may take in your planning. A five-mile trail run could take you half an hour longer than it would on the road.
• Because you can't be sure how much longer a run might take you, it's wise to always carry fluids, and even snacks if you're being ambitious.
• Leave your ego at the door. Start with shorter distances and remember that there's no point trying to hit your normal pace on your first trail or cross-country run; at best you'll be a little disappointed, at worst, you'll get injured. Give your body and mind time to adjust to the different terrain — the rhythm and speed will come!
Like taking up any sport, it takes your body time to adapt to the different demands a new sport puts on it, but there are ways you can prep yourself for success.
Training for off-road
Every step of an off-road run challenges your body to work in different ways. Your movement and gait will be constantly shifting, so your core, hips and ankles need to be strong to allow you to respond to the varied terrain.
Naturally, the more trail, fell or cross-country running you do the more you will strengthen in these areas, but complementing this with exercises that develop the following body parts will help you progress faster:
Work on your core strength
Your core muscles are constantly working hard to keep your body upright, stable and balanced, and boy do they kick into gear when you're running on uneven surfaces. Planking is one of the most obvious and easiest to build your core up (if you can call any core exercise 'easy').
Don't neglect your upper body
Even for road runners, you should be training your upper body alongside your legs. A strong upper body helps to keep your running form strong and prevent you from making compensatory movements which will a) slow you down and b) increase the likelihood of injuries.
Train those ankles
Avoiding the dreaded twisted ankle is all important when it comes to off-road, so strengthening exercises that target these tricky joints will stand you in good stead. Spend some time on a wobble board — it'll develop your ankle strength and work on your balance. Win-win!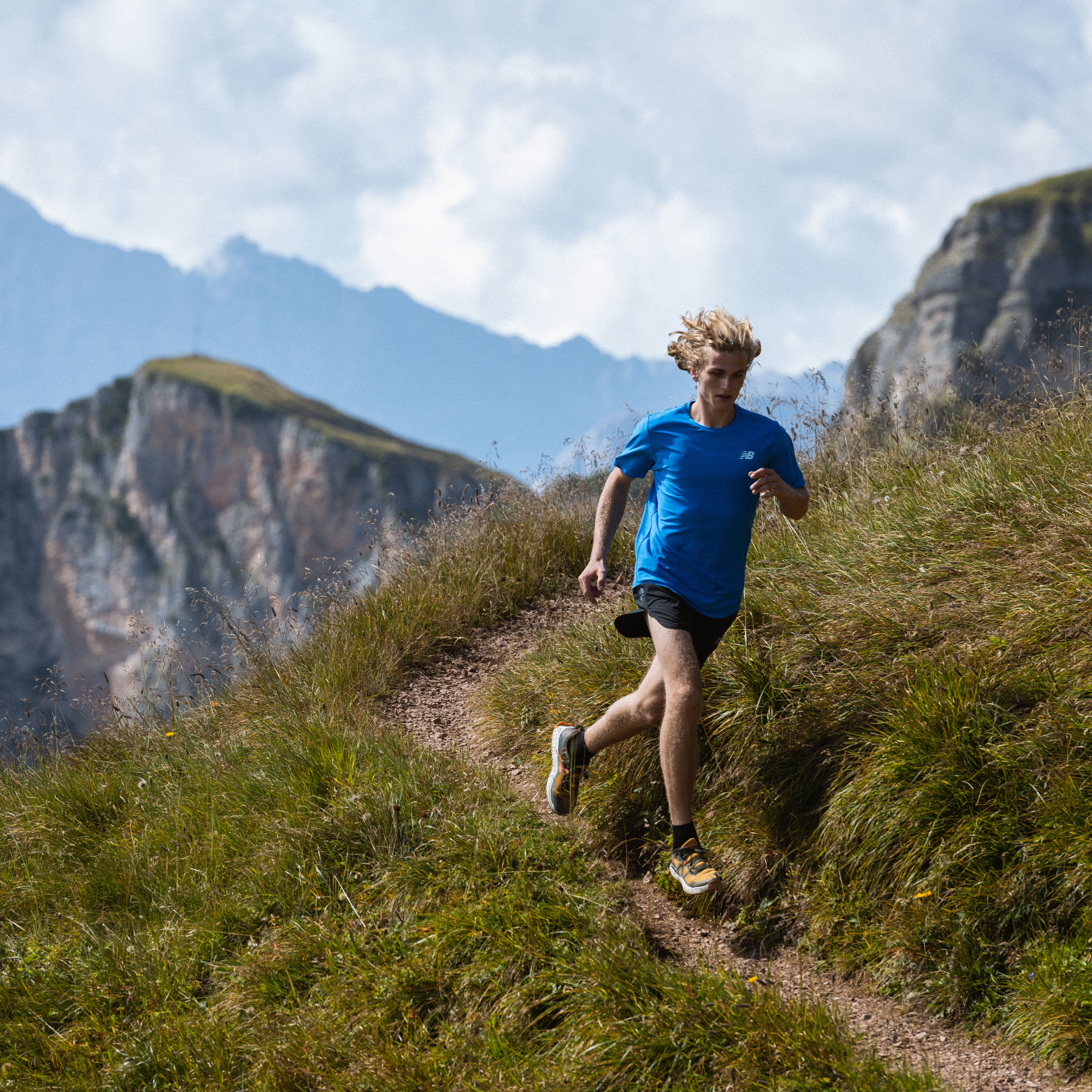 Urban solutions
We don't all live on the doorstep of undeveloped wilderness — but don't let that put you off. There are still plenty of ways to get the trail training experience, even if you can only venture out of the city on the odd occasion.
Canal towpaths, urban trails and simple park runs are all great ways of getting closer to nature, and detouring through grassy spots, or even cobblestoned streets will help strengthen your feet and ankles for the challenge of off-road. Add in frequent stairwork and your body will be well prepared when the opportunity to get into the woodlands or countryside arises.
Getting off the streets and into the wild is a step more and more runners are taking, and for good reason. It might not be as straightforward as road training, but what it lacks in accessibility it makes up for in variety and adventure. So, if you fancy challenging yourself to a running style that's a little less predictable, then lace up, search for local routes, and get ready to work your muscles (and your navigation skills) in a whole new way.