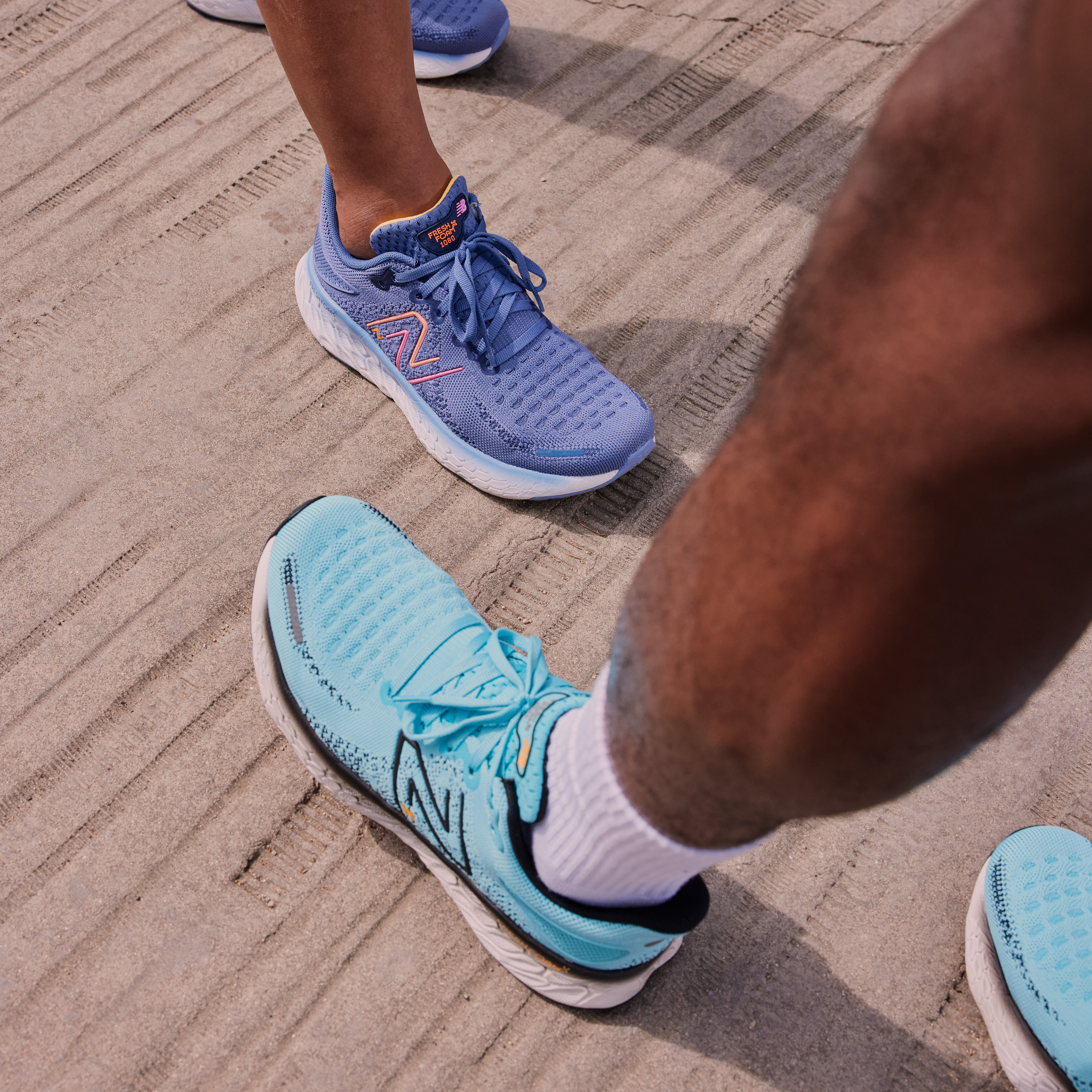 How to choose running shoes
Did you know that when you run, each foot hits the ground on average 80 to 100 times every minute? That's a lot of impact! It's easy to see why wearing the wrong shoes can not only affect your performance but can also cause injuries. And why shoes are the most important piece of any running kit. Everyone's feet are different and they strike the ground differently. Add to the mix the terrain we run on and the distance we cover, and it's no wonder there are so many shoes to choose from. Frankly, it can be a little overwhelming. That's why we've put together this guide on how to choose running shoes for beginners and experienced runners.
Types of running shoes
The first thing to think about when choosing running shoes is the type of running you'll be doing in them. Are you an urban runner or will you mostly be running off-road? Will you be training in these shoes or are they for racing?
Road running shoes
Road running is tougher on your knees and ankles than running on softer surfaces, so cushioning and support are key. Offering our best underfoot cushioning experience yet, the Fresh Foam X 1080v12 is perfect for pounding those pavements. The Fresh Foam will absorb shock to protect you from injury and provide incredible comfort, with support coming from the second-skin style Hypoknit upper. And the blown rubber outsole - the part of the sole that touches the ground - is flatter to get more traction on the ground.
Trail running shoes
If running through rugged terrain is more your thing, specialised trail running shoes that prioritise grip for muddy trails and ankle support for uneven ground will give you a safer, more enjoyable running experience. Like the Fresh Foam X Hierro v7, with its Vibram® Megagrip outsole for more traction, and a durable yet breathable and lightweight upper to protect your feet from rocks, sticks and other debris you might come up against in the great outdoors.
Training running shoes
For those of you who train every day, you'll need a good pair of every-day running shoes - like the Fresh Foam X 860v13 - that can cope with the demands of daily use. Built to last, the 860 offers comfort and stability, whatever distances you're covering.
Lightweight running shoes
There are different types of lightweight running shoes: racing spikes and racing flats for racing and speed workouts, marathon running shoes, and shoes for those who simply prefer a light and flexible running shoe. The Fuelcell range - powered by our highest energy return performance foam yet - covers all bases.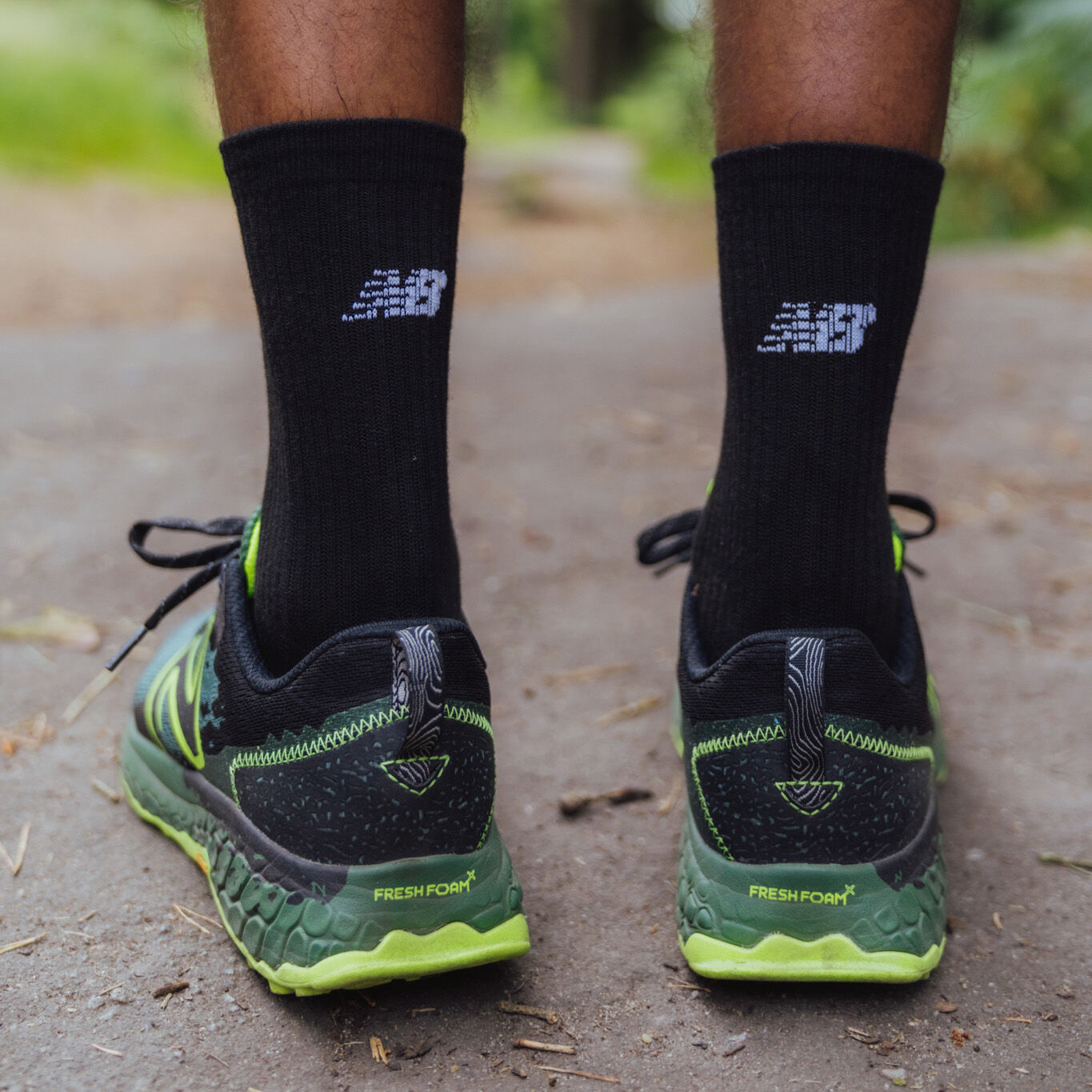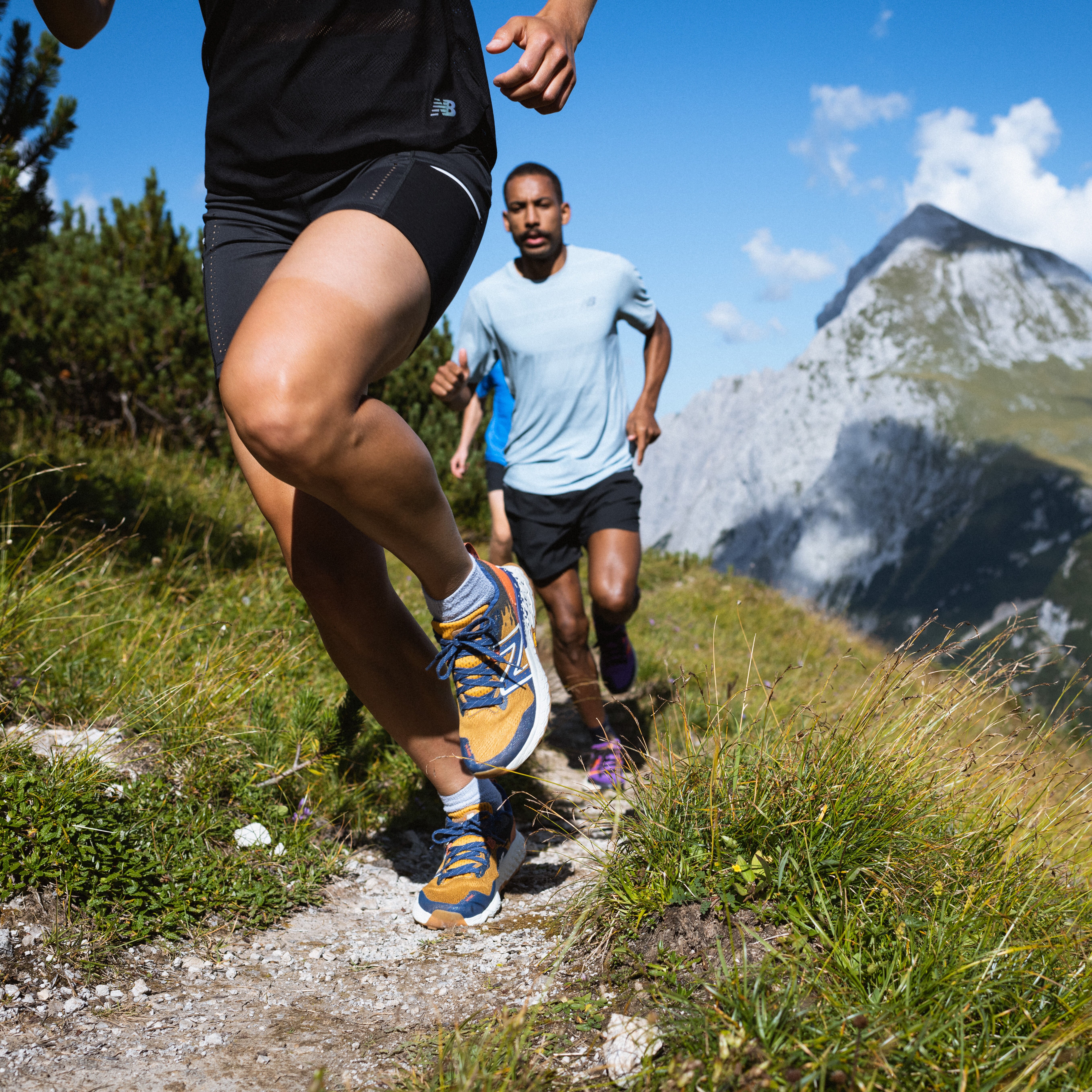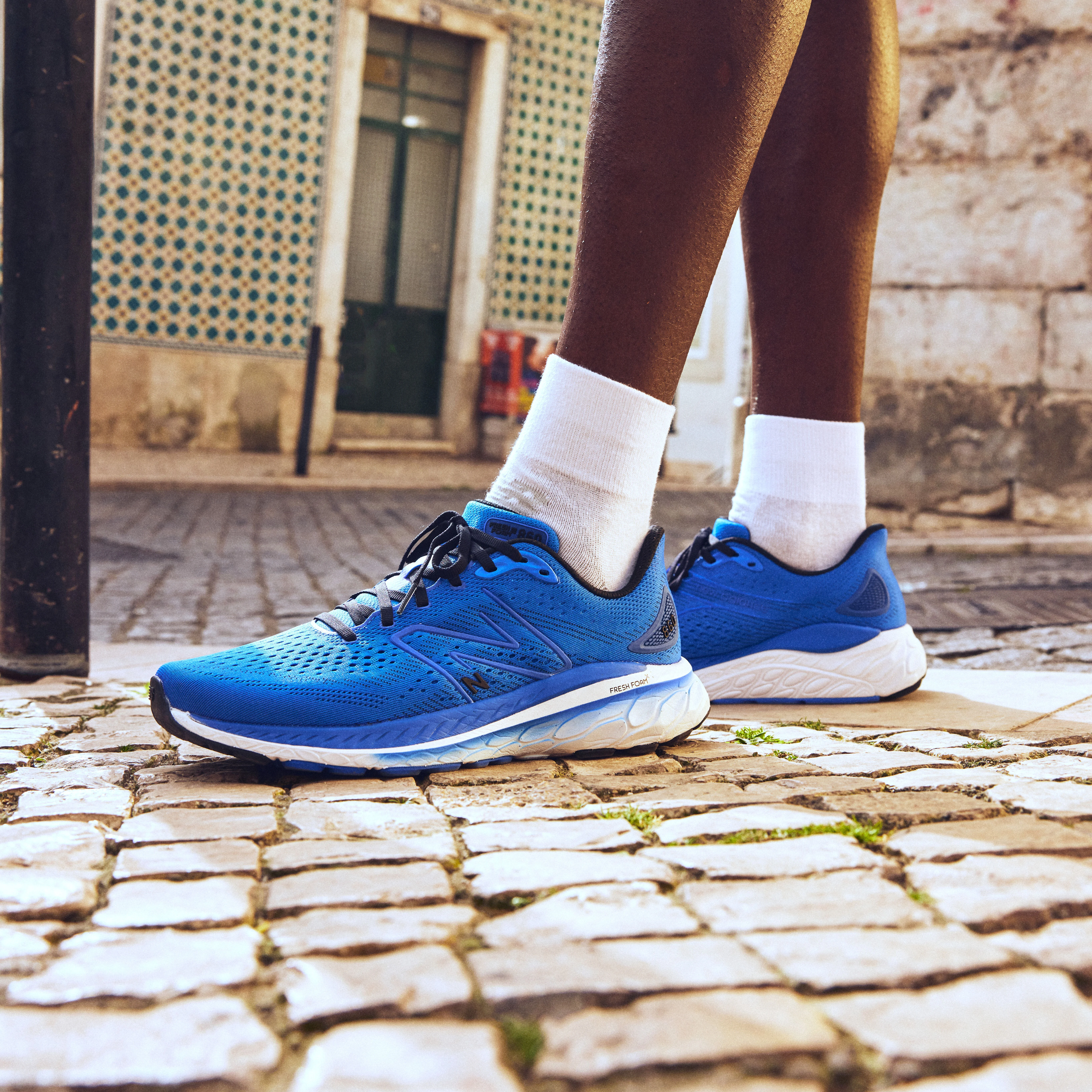 What support do you need from shoes?
Running shoes can broadly be separated into two categories of support:
• Neutral cushioning support - a 'neutral' shoe featuring little or no corrective support for runners who overpronate. For example, the Fresh Foam X 880v12, designed for consistent performance for the neutral runner.
• Stability support - a shoe featuring structural support which can help runners who overpronate, also known as motion control running shoes. For example, the Fresh Foam X Vongo v5 which includes a medial post to help control pronation.
So, what is pronation? Pronation describes the way your foot rolls when it strikes the ground, when you walk or run. There are three main types of feet:
• Neutral - usually with a normal arch, the foot will roll in by about 15 degrees
• Pronated (overpronation) - usually flat or with a low arch, the foot will roll in beyond 15 degrees
• Supinated (underpronation) - usually with a high arch, the foot will roll outwards
Historically, when choosing running shoes, a lot of importance was put on pronation. It was thought that if you didn't get the 'right' pronation running shoes, you were likely to get injured. However, the research doesn't support this belief. The most important thing for running shoe support is comfort. If you have overpronated feet but like to run in neutral cushioning trainers, don't feel you have to switch to something more supportive because you're supposed to. If your feet are happy, that's what matters.
How far do you plan to run?
The type of distance you'll be covering is another factor to consider when you choose your running shoes. Over shorter distances you'll probably benefit from a lighter, more flexible shoe to help you beat those PBs.
If you're running long or ultra-distances, you'll be putting in a lot of miles and if your shoes aren't right, you're really going to feel it. A few things to look out for when choosing long distance running shoes are:
• Cushioning to absorb shock
• Breathability to dissipate heat, and help prevent hotspots and blisters
• A wider toe box and more expansive upper in case of swelling
• A durable outsole - solid rubber tends to last longer
The FuelCell SuperComp Elite v3 is a great choice for marathon runners. The breathable upper with one-piece integrated tongue construction and adjustable lace closure promises a supportive and secure fit. And with FuelCell foam to drive you forward and the Energy Arc system for dynamic energy return, this shoe will help you go the distance.
Look for the perfect shoe size for you
When looking for the perfect shoe, does it make a difference if they're women's or men's? While you might think that having gendered running shoes is just a marketing gimmick, it turns out that men and women do tend to have differing needs for running shoes. Women's running shoes are usually built with a wider forefoot and narrower heal, and as men are generally larger and heavier, men's running shoes are built to accommodate this. Of course, plenty of us don't fit these norms, but it's worth knowing that there is a difference, so you can make sure to get the right fit for you.
Many runners find that they go up running shoe sizes compared to their every-day shoes, sometimes a size or a size and a half. This is because your feet can swell and spread as you run, and you want your shoes to be comfortable even after a long run. When trying on running shoes, make sure there's at least a thumb width between the end of your longest toe and the end of the shoe. And don't forget to wear your normal running socks when trying running shoes on.
So, how should running shoes feel when you try them on? Comfortable! They should feel comfortable as soon as you put them on. If there are any niggles now, imagine how they'll feel after miles and miles.
There's so much to think about when to comes to choosing running shoes and that's before you even get to price and which pairs come in your favourite colour. But if there's one thing you take away from this guide, it should be that comfort comes above everything else. Your feet are doing a lot of work, they certainly deserve to do it in comfort.