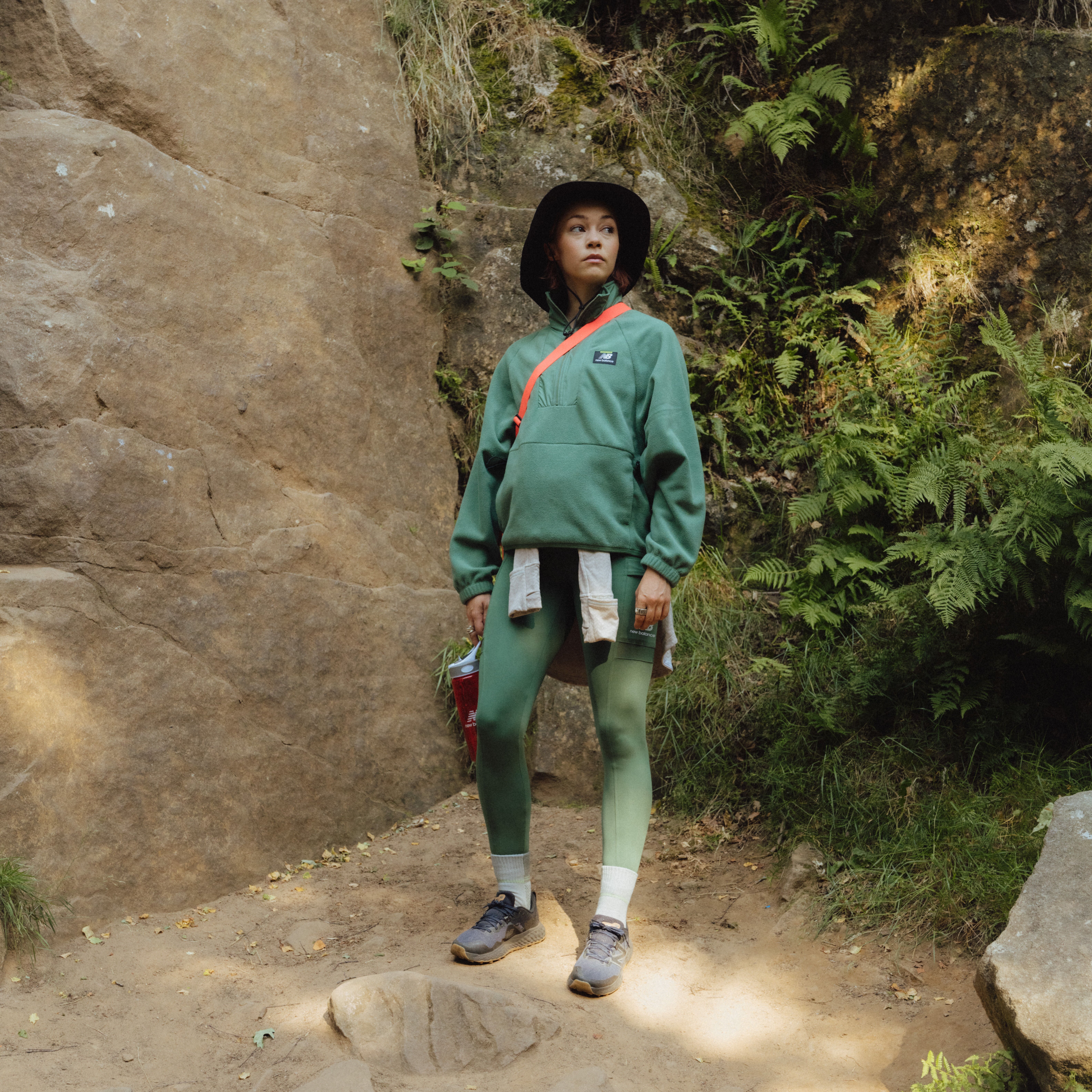 How to prepare for running in the rain and winter runs
Cold, wet and dark weather can challenge the commitment of even the most avid runner. But with the right winter running gear you can keep to your training routine without worrying about wet feet, cold hands, or blue knees. When weighing up what to wear when running in the winter, it's a balance between staying warm and dry, and making sure your kit is still flexible and breathable enough to make running in the rain and cold a pleasure, not a chore.
Waterproof running shoes
One of the foremost considerations for any runner is footwear and adverse weather conditions will make your choice of trainers even more important. Opting for a pair of waterproof running shoes will help avoid the discomfort and damage that wet feet can cause.
We offer an extensive choice of waterproof trail running shoes for men and women; tailor made to protect your feet in cold, wet conditions. You'll find that tough, durable trainers like the Fresh Foam Hierro are also extremely robust – perfect if you like to go off road.
Waterproof running jacket
A good waterproof running jacket should be considered a key bit of kit if you're planning on training through wet and cold winter conditions.
Ideally a running jacket should provide protection from the elements – think windproof as well as waterproof – without restricting your performance. It's also wise to choose a reflective running jacket that will help you to stay visible and safe when road running in the dark winter months. You'll find a great choice of women's and men's reflective and waterproof running jackets in the New Balance running collection.
Running leggings, tights and trousers for winter and rain
The same principles should guide your choice when deciding what to wear on your bottom half for a winter run. Warmth is obviously a priority but not at the expense of stretch, movement, and comfort. Our range of running leggings for women features excellent cold weather options like our Reflective Impact Run Heat Tights, which feature NB HEAT technology to help keep you warm and wick away moisture. You'll find similar high performance running tights in our collection of men's running leggings.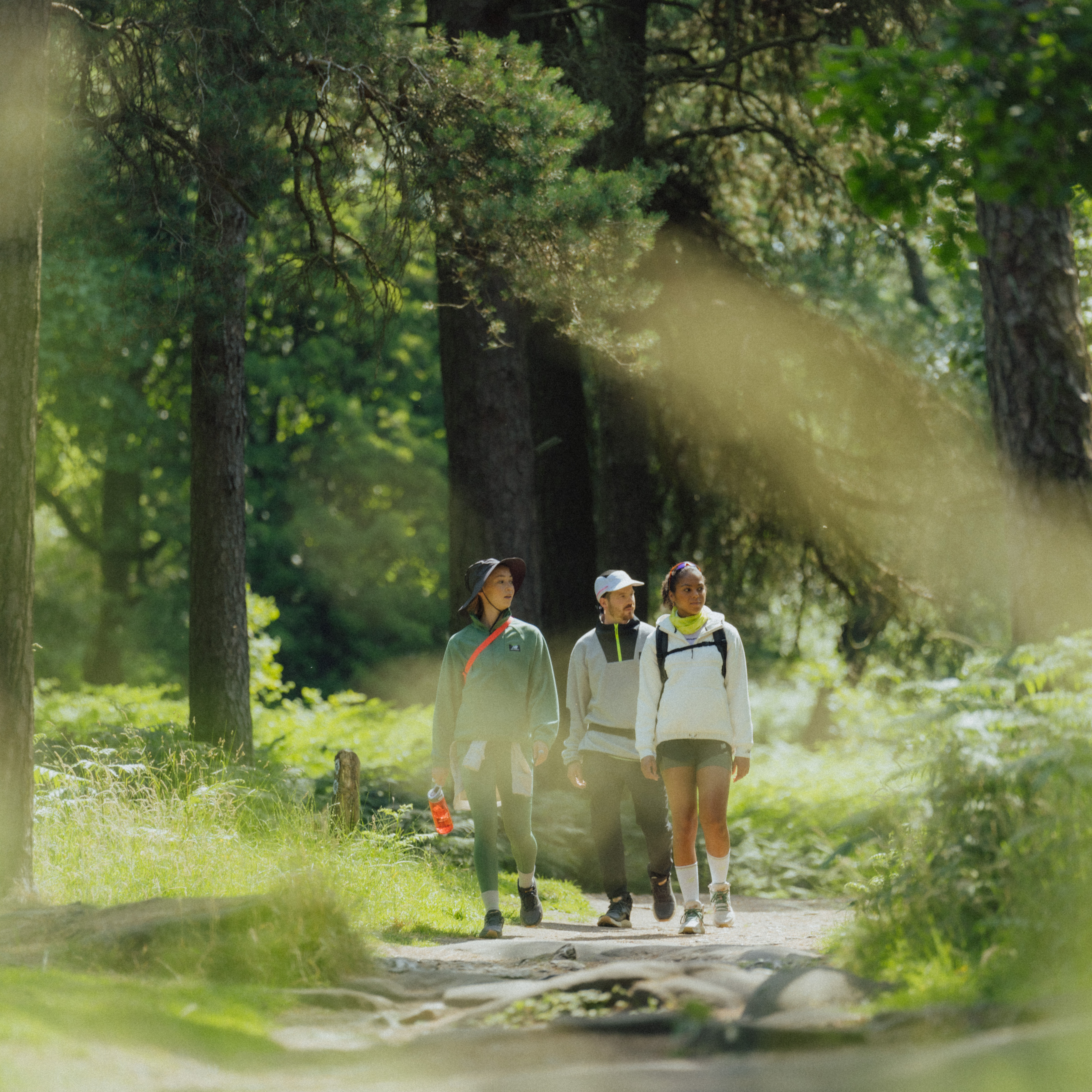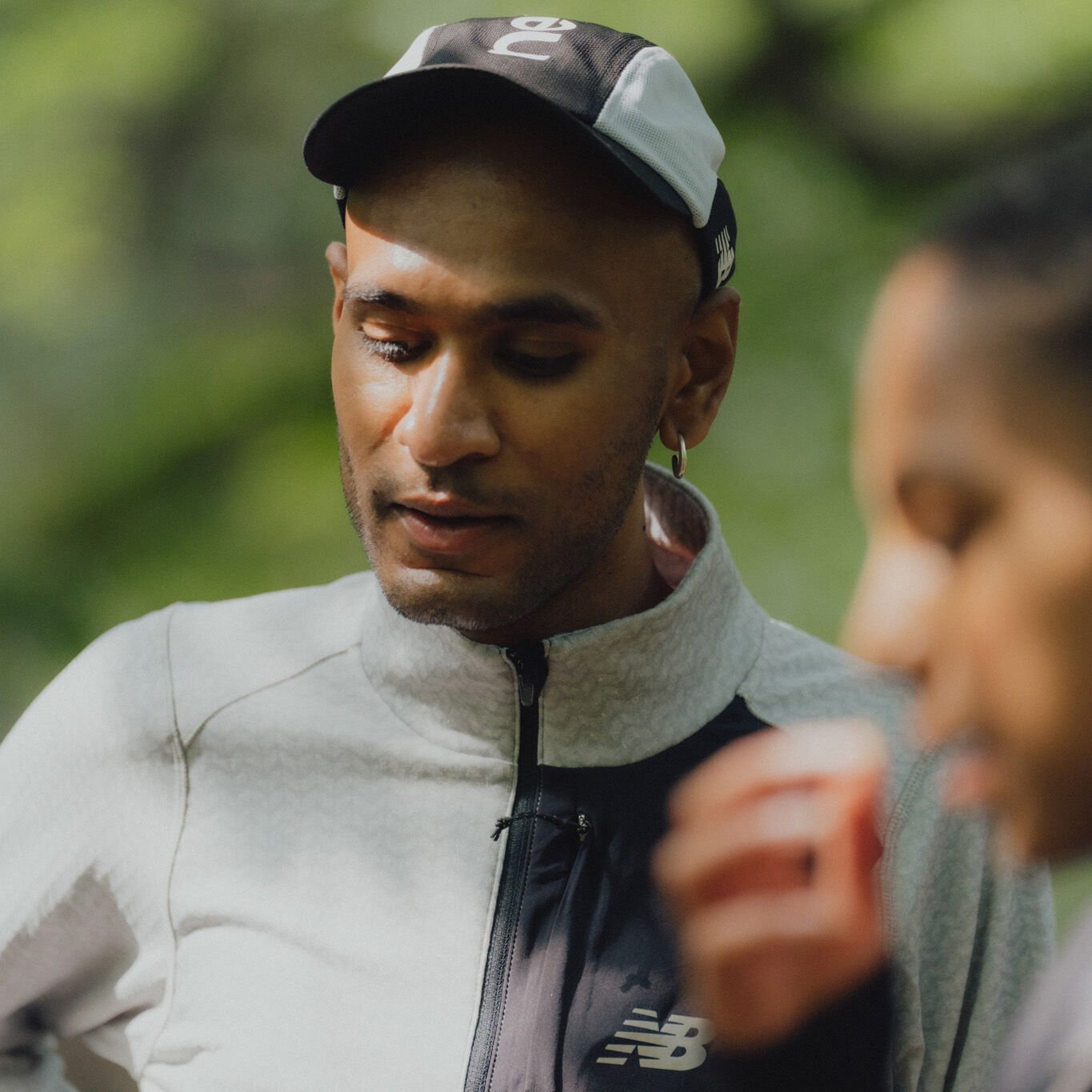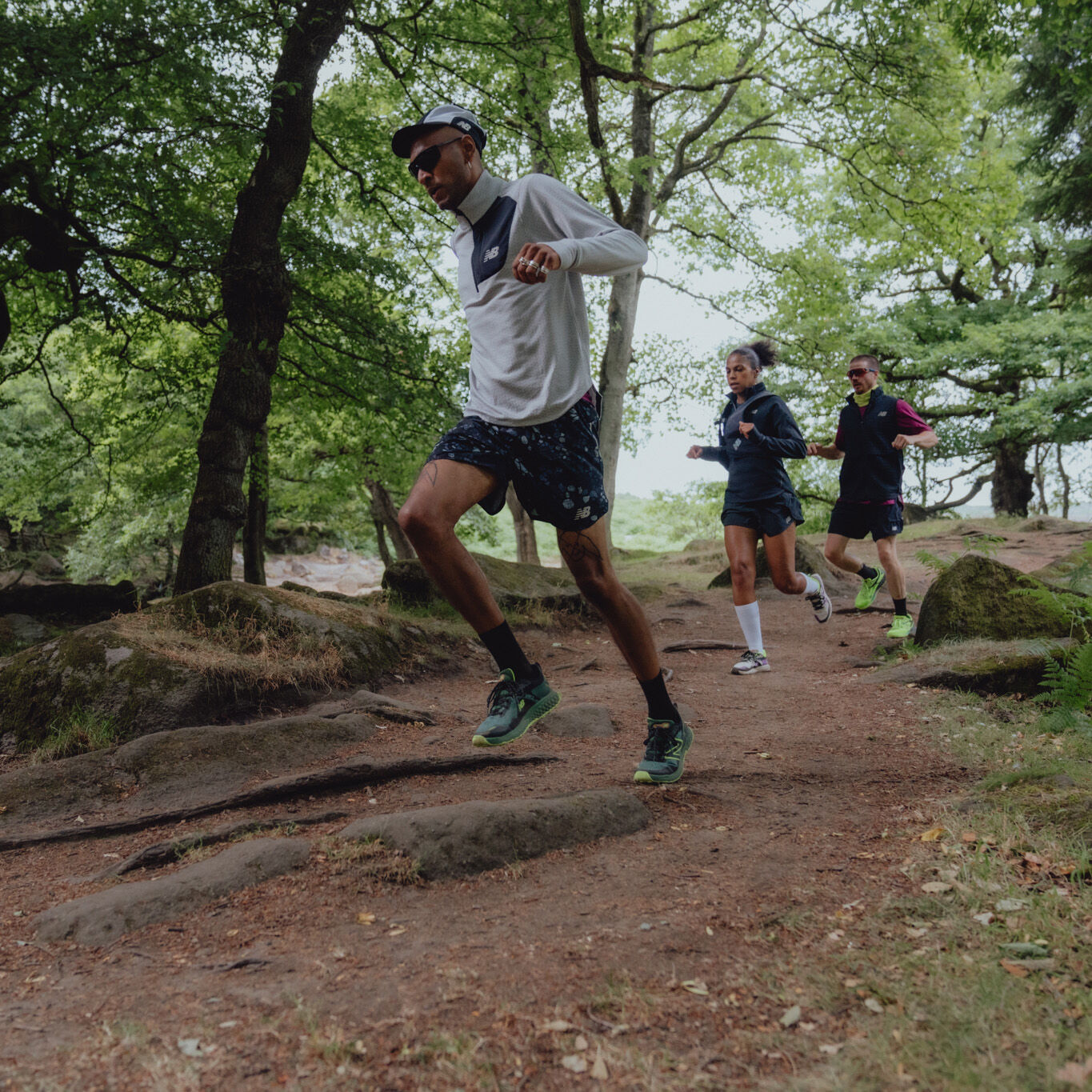 Long Sleeve Running Top
Our long sleeve running tops for women and men offer the same combination of warmth and moisture wicking as our running tights, making them a great option for cold-weather running. The in-demand London Acceptance Q Speed 1NTRO Long Sleeve women's running top is a great example of everything you should be looking for - NB HEAT technology in the polyknit fabric provides moisture-wicking and warmth so you'll be protected from the cold without getting uncomfortably sweaty.
Running hats & other running accessories to keep you dry and warm
Finally, consider your extremities. You may not be a hat or a glove person but running hats and gloves can make a huge difference when you're pounding the pavement in the depths of winter. Take a look at our selection of running accessories for winter and you'll find a choice of sleek, lightweight beanies, caps, and gloves to complete your winter run survival kit.
There's no such thing as bad weather – only bad clothing choices. That's how the saying goes, but with the right winter running gear for men and women you'll be covered no matter what the weather throws at you.