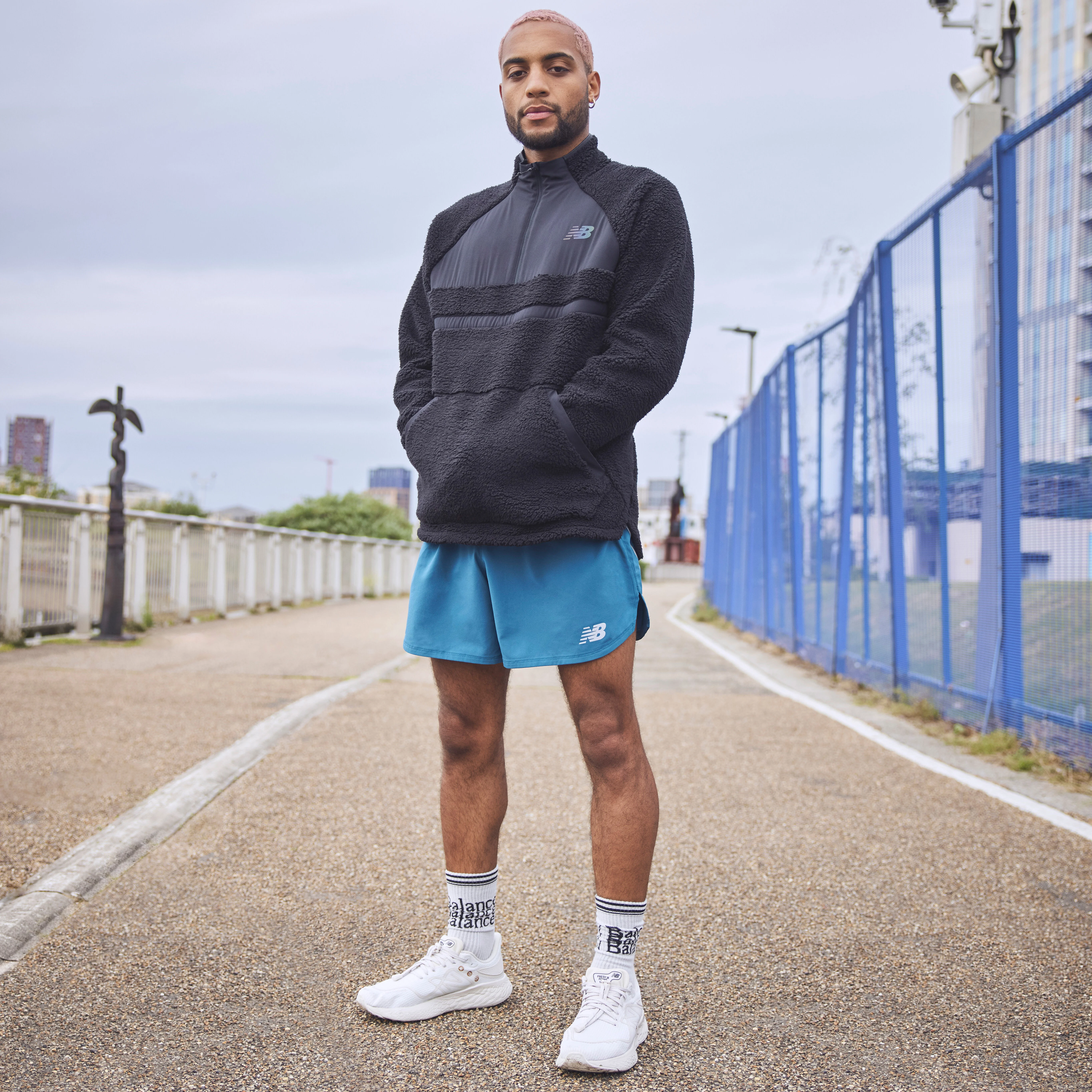 What to wear for winter running
The old saying "there's no such thing as bad weather, only unsuitable clothing" seems appropriate when talking about cold-weather running. When winter comes along, us in the UK get our share of bad weather. It's not so much pretty snow, more a case of pouring rain and biting wind. But as long as you have the right winter running gear, there's no reason you have to hang up your running shoes until spring. What to wear running in winter is a balancing act. Dress too warmly and you might overheat, don't dress warmly enough and you'll be freezing for your whole run. So how do you get it just right? Two things: preparation and layers.
Running winter gear
Let's talk preparation first. Always check the forecast before you set off on your winter run route because the weather will likely affect how you dress. Look at the 'feels like' temperature as it will account for wind chill, and then dress for about 10°C warmer - because you'll warm up as you run. And if it's raining, dress for about 10°C cooler - if you get wet, you'll start to feel the cold more.
Layering in winter is key to enjoying your run. Not only will layers trap pockets of heat between them to insulate your body and keep you warm, if you get too hot, you take one off and tie it round your waist or stuff it in a pocket. Our winter running layering guide below will give you an idea of what running clothing you should wear at different temperatures. You may want to add, change, or take away layers depending on how much or little you feel the cold.
• It's 10°C or above - wear running tights or running shorts with a long-sleeve running top, and take a lightweight waterproof if the weather looks changeable.
• It's 5°C - wear running tights with a base layer. If it's dry, try adding a lighter-weight long-sleeve running top, or if it's raining go for a lightweight waterproof jacket instead. Cold hands can make the rest of you feel cold, so a pair of lightweight gloves is a useful addition to your kit.
• It's 0°C - wear winter running tights with a base layer, a second long-sleeve top and a weatherproof running jacket. Gloves are a must, and a hat or ponytail headband will keep your head and ears warm.
• It's -2°C or below - wear the same as above but for the mid layer, choose from one of our hoodies and sweatshirts for extra warmth. And don't forget about your neck, a snood will keep the cold air out.
Base layer
A good running base layer for winter should be lightweight, breathable, and moisture-wicking to keep you dry and warm. Like the Women's Q Speed 1NTRO Long Sleeve with NB HEAT technology for when the temperature drops, or the Men's Accelerate Long Sleeve with NB DRYx premium, fast-drying technology. Never wear a cotton top as your base layer because once it's wet, it'll stay wet for the rest of your run.
Mid layer
For your mid layer, you'll want something more loose fitting to go over your base layer and trap a layer of warm air in between. Try the Men's NB Heat Grid Half Zip / Women's NB Heat Grid Half Zip or the Men's Q Speed Shift Hoodie / Women's Q Speed Shift Hoodie with adjustable snood to cover the nose and mouth for added warmth on cooler days.
Running jackets
Men's running jackets and women's running jackets should be insulating yet breathable, and definitely weatherproof. And because you're likely to be running in the dark more often in the winter, a reflective jacket will help you be seen by motorists. Our Women's Reflective Print Accelerate Jacket will protect you against the elements with wind and water resistance, an interior fleece lining, high neck, and hood. And our Men's Reflective Impact Run Heat Jacket has warming and moisture-wicking NB HEAT technology for getting out to train, whatever the weather.
Running trousers and tights
Your legs generate a lot of heat when you run, so don't need as many layers as your upper body. Usually a pair of running tights, like the Women's Reflective Print Impact Run Heat Tight, or a pair of running trousers, like the Men's Q Speed Jogger, will be enough to keep you warm. If it gets below freezing though, you might want to double up.
Running clothing accessories
It's important to cover your extremities, especially when running in sub-zero temperatures, so running hats and gloves are essential for your running winter wear. And think about getting a moisture-wicking hat and snood to keep sweat off your scalp and neck.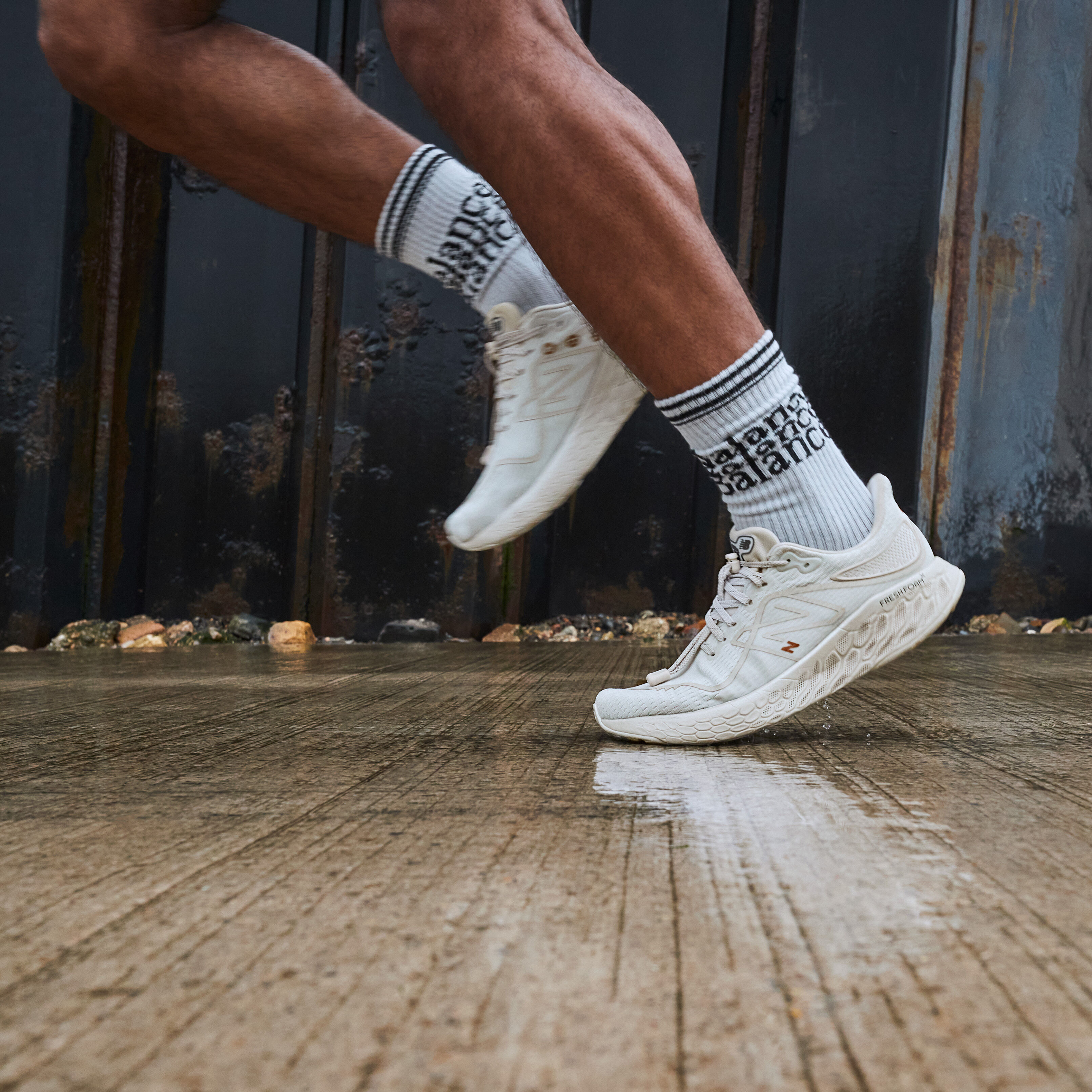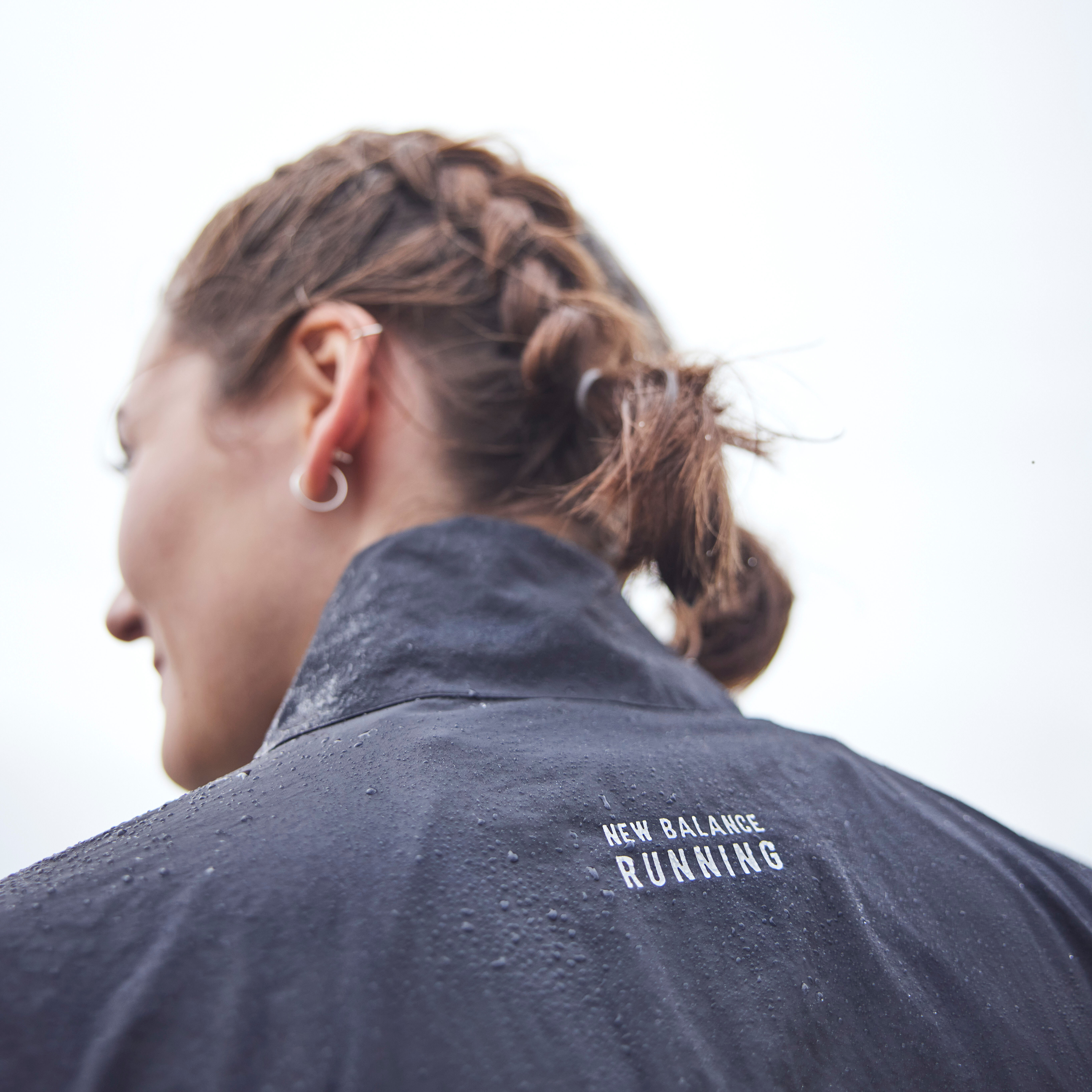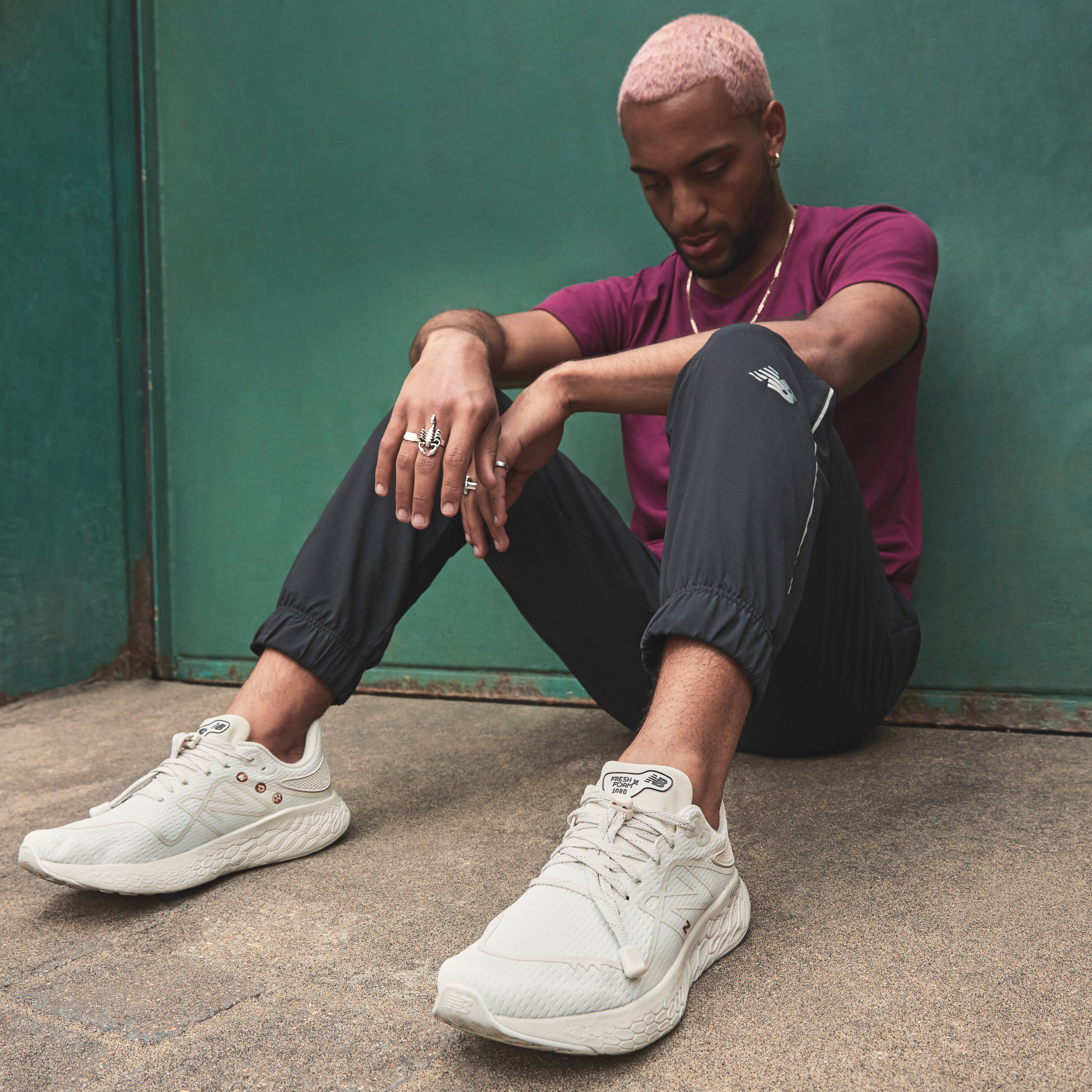 Choosing your winter running shoes
The first question is, do you need special shoes for running in the winter? Not necessarily. Temperature-wise, if you have a lightweight, airy upper, you'll probably feel the wind through them, but you should be fine if you wear the right winter socks and keep your feet moving. And try to keep your feet dry by avoiding puddles, slush, and snow.
However, if you're going to be running on snowy roads, you'll want something that keeps your feet warm and dry, and has good grip to give you traction on slippery terrain. Trail running shoes are the answer. The Men's Fresh Foam X Hierro v7 GTX / Women's Fresh Foam X Hierro v7 GTX is a great choice, with a GORE-TEX® waterproof membrane to protect your feet from wind, rain, and snow, and a Vibram® Megagrip outsole for superior grip. This durable shoe will allow you to run safely throughout the winter months.
Running socks are vital to keep your toes warm
Wool is the smart choice for your winter running socks, it's a great insulator and will keep your feet warm even when it gets wet. Another option is waterproof or moisture-resistant synthetic running socks, though they might not feel as cosy.
As with your base layers, never wear cotton socks when running - either in cold or warm weather. When cotton gets wet, it stays wet, and wet feet are prone to blisters - making it a very bad choice for socks.
Remember, your winter running socks will need to fit in your running shoes, so make sure you have them with you when trying shoes on.
As you head out the door into the snow and biting wind, we have one final thought for you. Even with the right winter running wear, when you stop moving and your sweat dries, you'll start to get cold. Start and finish your run near home, so you can get inside quickly and change into warm, dry clothes. After that, you can give yourself a pat on the back for a great winter run.