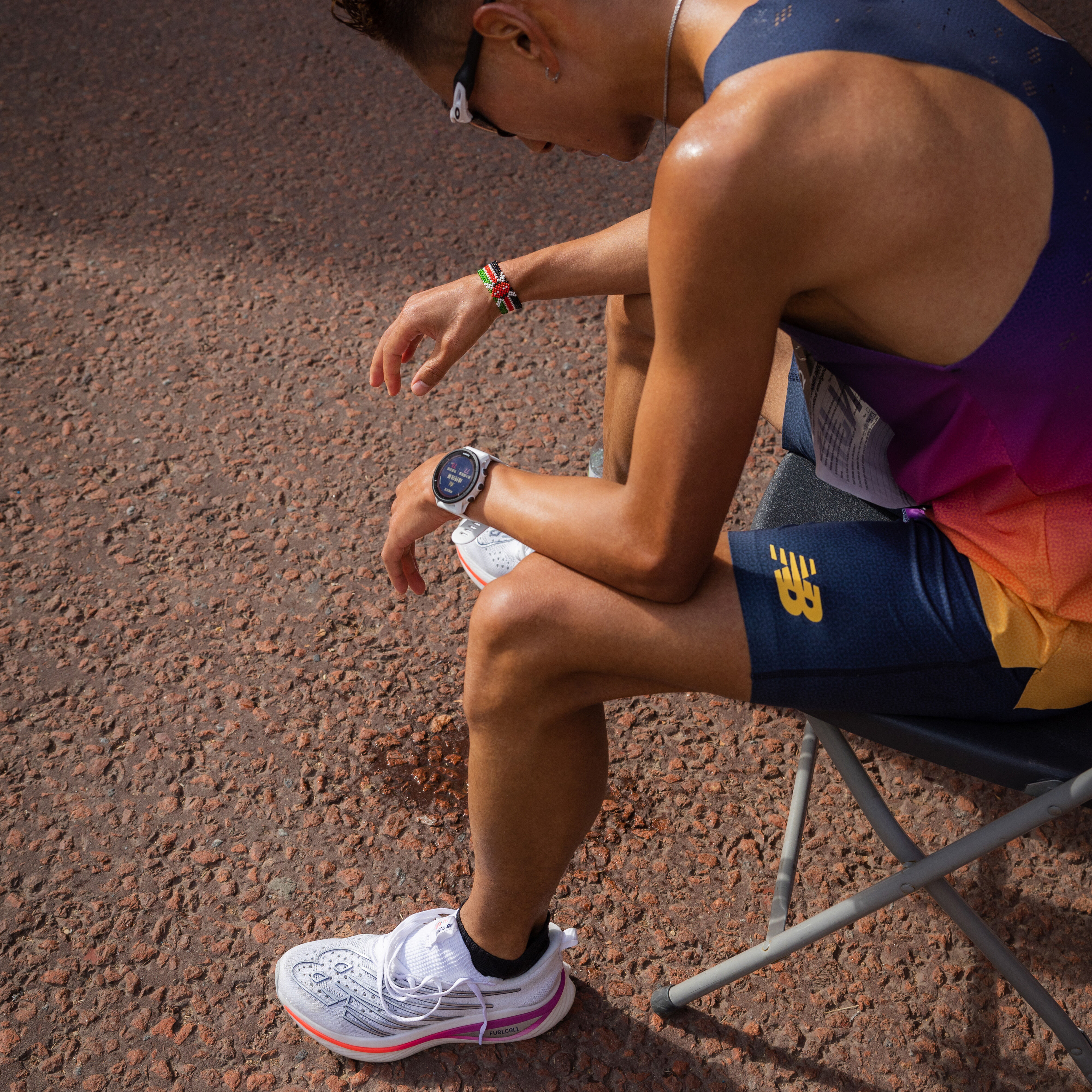 How to choose the best fitting running shoes
Finding a good running shoe goes beyond just picking what looks nice and feels bouncy underfoot (which are important) but finding the right fit for your foot is where you're going to get a better run in every time. It takes time and research to make sure you find the right one for you. Not every shoe you try on will work for you and picking the wrong one can slow you down and can even lead to injuries – so yes, finding the right one is very important. Before you dive headfirst into shopping for the best running shoes, read our guide so you know what you need to be looking for to find your perfect fit.
How should running shoes fit?
From the heel counter and the upper to arch support and toe boxes, each part of the running shoe is designed to certain specifications. It's important to keep in mind how each part of the shoe fits when you're trying it on because it can come back to bite you when you're 10 miles into your first run.
• The toe box. You should opt for a wider toe box as it allows your forefoot to spread and flex as it would naturally without a shoe on. The toe box should be wide enough for you to wiggle each one of your toes comfortably inside the shoe.
• The upper. The upper is the fabric above the sole of the shoe and it is usually one uniform piece that supports your foot in all the right places. Even though it is one uniform piece, it consists of various different sections that all have benefits. For example, the tongue is the flexible piece of material that sits underneath the laces, and it helps spread the pressure of the closing of the shoe across the whole fit.
• The ankle collar: The ankle collar is the top of the shoe that holds the heel in place. Some running shoes have thicker padding around the top of the shoe for added protection and comfort. It's important to see if your heel slips and if there is some sort of padding on the shoe, how it interacts with your ankle bone. If it's uncomfortable, it can lead to issues like blisters and it could irritate your Achilles tendon.
• The heel counter: This is the cup inside the back of the shoe that supports your heel. It is responsible for rearfoot stability and when it does its job properly, it can prevent injury. Injuries usually happen back there if the heel counter is too loose, so you'll want to make sure it fits nice and snugly.
Should you size up your running shoes?
It's known in the running community that you need shoes a half size too big to account for the increased blood flow and swelling that your feet experience when you're putting in the miles on your run. Not only do your feet swell over the course of the day but when they hit the ground, your foot splays out and your toes extend forward.
As there are different sizing of various shoes by various makes and models of running shoes, sizes can be inconsistent so it's best to book yourself in for a running shoe fitting, if you can. Get your feet measured by a professional, preferably using a Brannock device (the standard foot measuring device for the footwear industry) and go from there.
It's important to note that several things can impact this, including the socks you choose to wear on the day you go for your fitting. Thinner socks give you more room and thicker socks may make you feel like you need to go up a size to accommodate them. The moral of the story is to be consistent with your socks.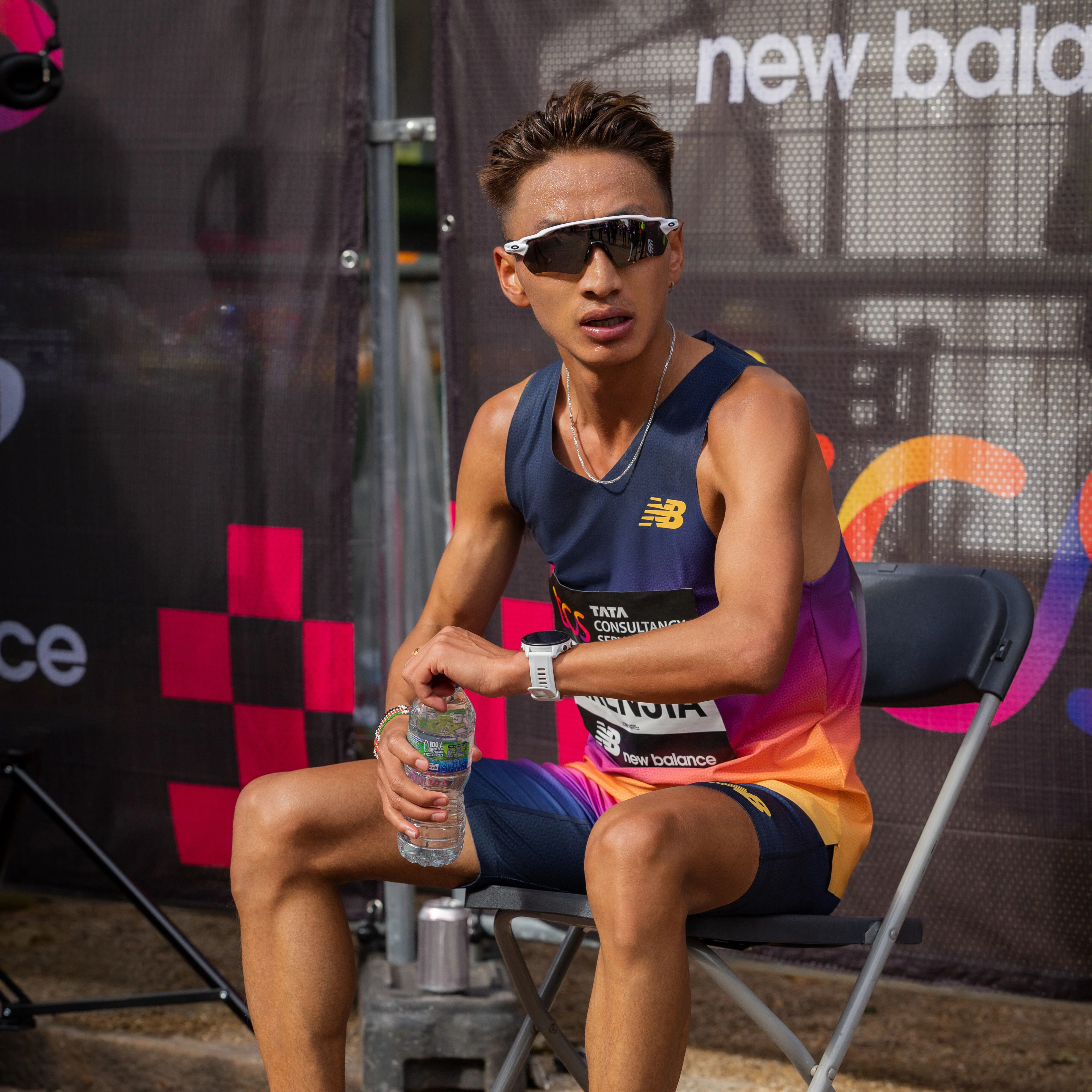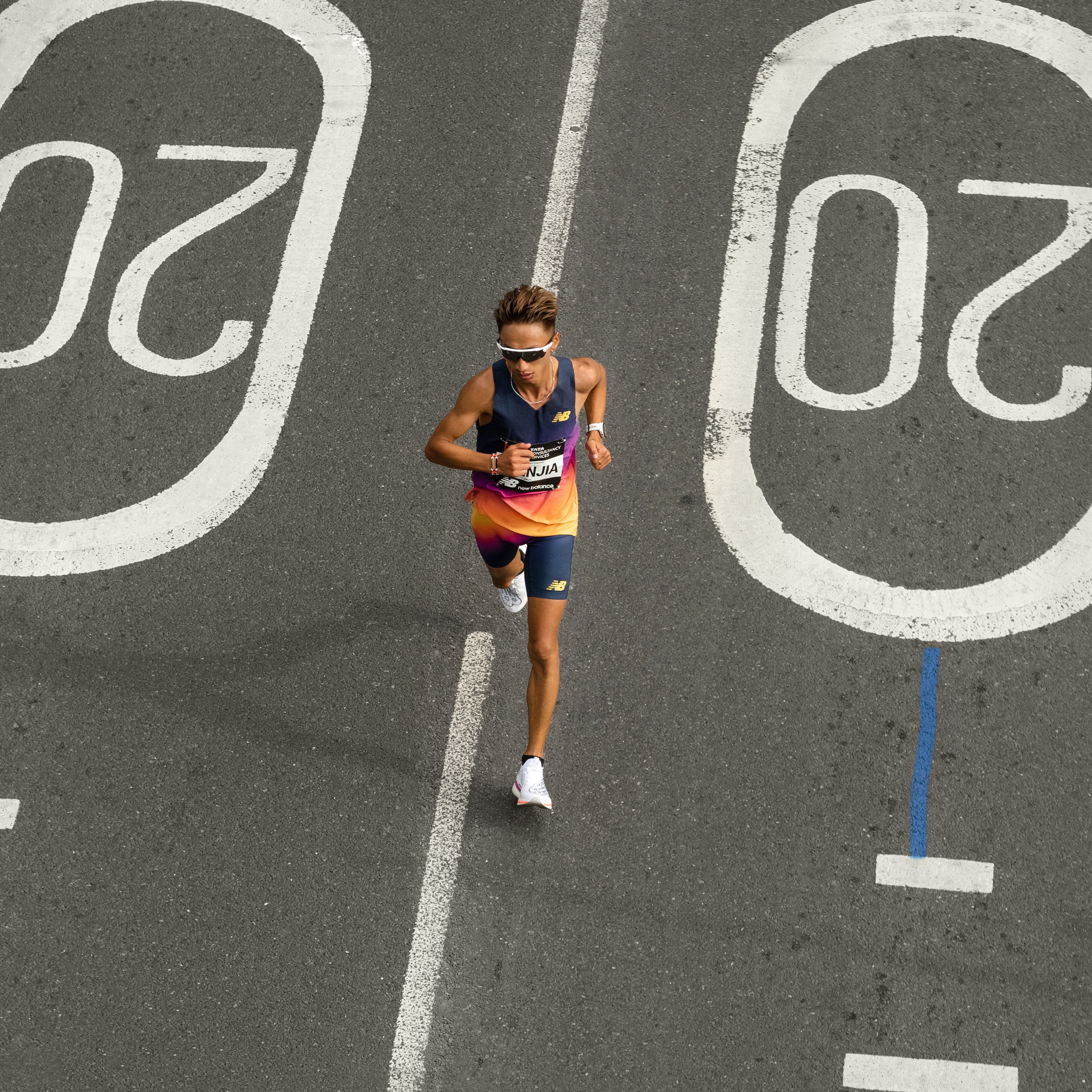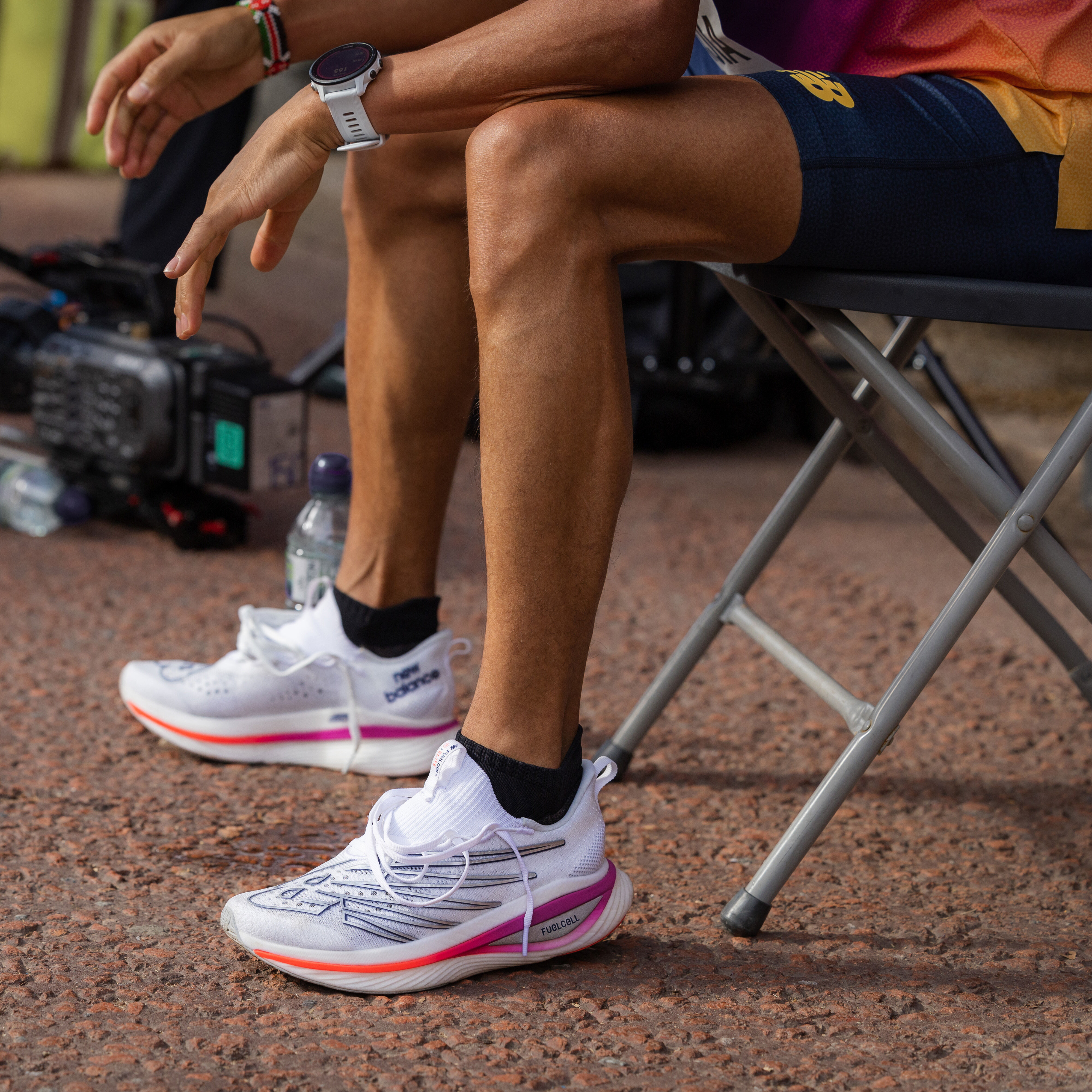 Should running shoes be tight?
A properly fitting running shoe should be a half size bigger than your usual street shoe to accommodate for swelling but it's important that it's not too big. Your running trainers should feel snug in the heel and around the midfoot but still have plenty of wiggle room in the toe box to keep your digits comfortable. The FuelCell Propell is an excellent option for this thanks to its spacious toe box. This sleek design utilises a thicker midsole and TPU plate for stellar propulsion meaning you get maximum comfort and traction to ensure you move at top speeds.
You'll know if your running shoes are too tight if you experience some of these signs:
• Blisters on the tips of your toes
• Bruised toenails
• Heel blisters
• Pain on the top of your foot
Wide fit running shoes: do you need them?
If you don't love the idea of wearing one size bigger shoes, you're not alone. A wide fit running shoe is a better option for you and luckily, you're spoilt for choice. Surprisingly, wider running shoes aren't just for people who have wide feet. If you find that standard shoes don't give your feet enough room to splay, you lose your pinky toenail or your foot rubs a hole in the side of your running shoe, it might be better for you to opt for wide running shoes. They'll provide a better, more comfortable experience and help them last longer.
Wider running shoes provide extra space for toes to wiggle and for feet to breathe. They are excellent options if you have bunions or other foot issues. Poorly fitting shoes can accelerate bunion growth or worsen an existing bunion – so just because standard size shoes fit doesn't mean that you might not be paying the price of it in the future. It could be time to consider a wider fit – your feet might thank you for it.
Choose the best running shoe fit for you
Once you have the specifics down, you can focus on other factors like cushioning, breathability and personal style when picking up your next pair of best running shoes. The versatile FuelCell SC Elite v3 running shoe range combines all of the above and more. The FuelCell SuperComp is a world-class racing shoe that is designed with a dual focus on energy return and lighter weight. So, you know when race day comes, you'll be putting your best foot forward.
When you pull on 880 running shoes, you know you're getting the enhanced performance, comfort and durability that the New Balance Fresh Foam are notorious for. The engineered mesh upper provides a comfortable fit and has an adjustable lace closer to ensure a secure and supportive feel.
Whether you're just starting your journey or a seasoned runner looking to upgrade your running shoes, you now know what to look out for to get a good pair of running shoes that actually fit your feet.