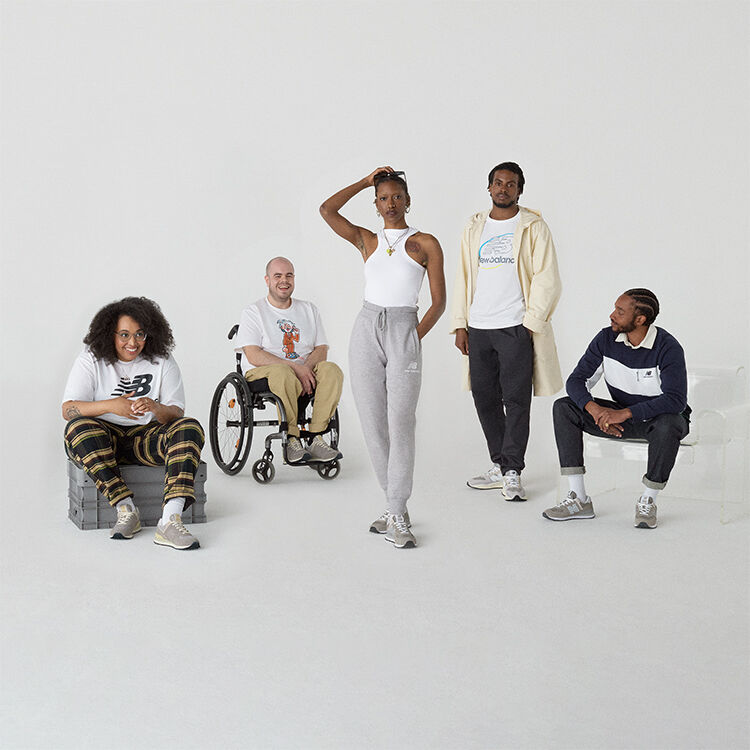 Worn by anyone.
The 574 can be be worn anywhere, by anyone, at anytime. It's a shoe that is worn by a diverse group of people in many different ways and to celebrate the iconic 574 silhouette for Grey Day, we're championing five creatives from around the UK.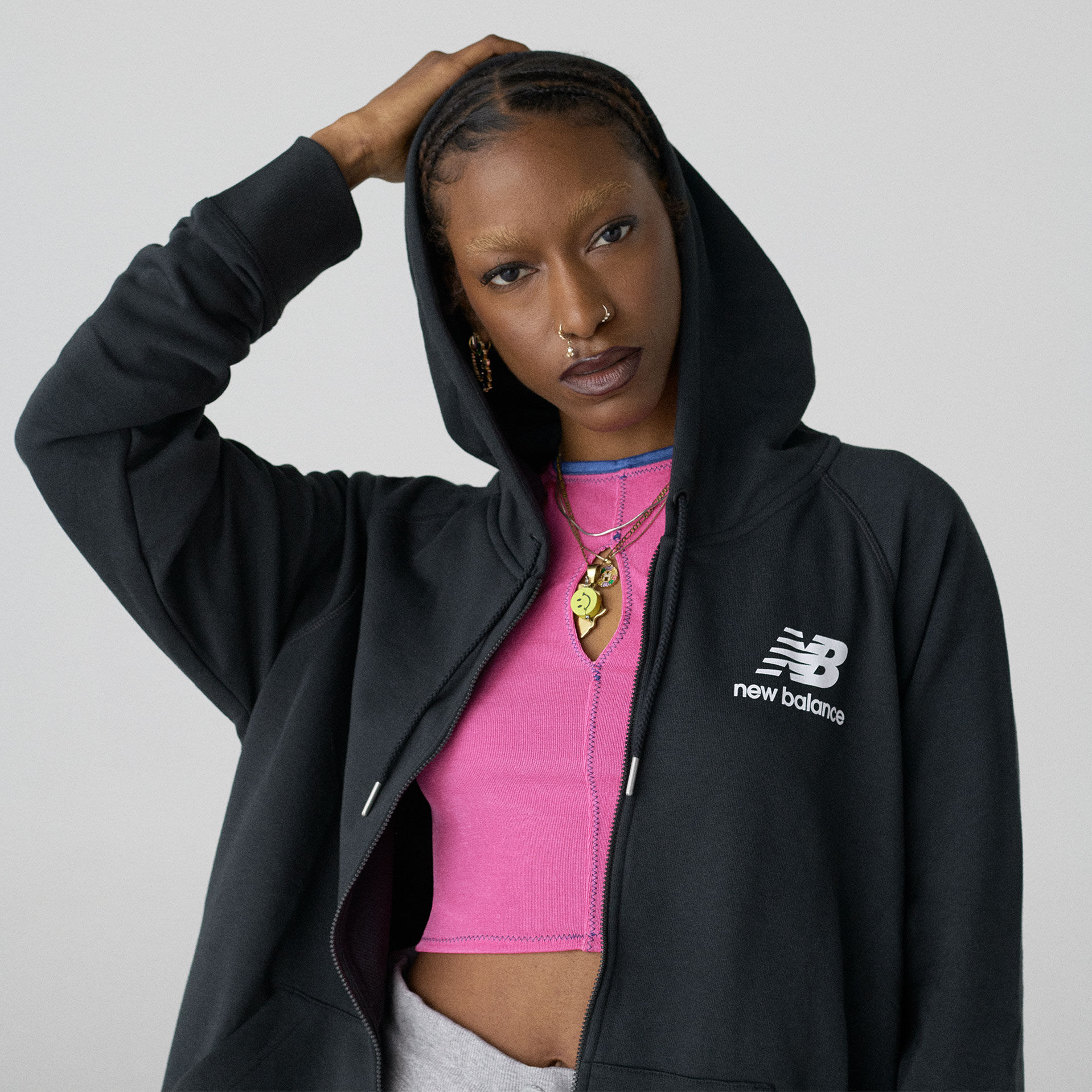 Meme Gold
We're elevating creatives that are inspiring their communities by doing things their way. And nobody is doing it like Manchester-based designer, selector and performer Meme Gold. She designs clothes, but also DJs and performs too. "When I was younger I wanted to be everything I could possibly be," she says. "I didn't understand why I had to travel down one path. There are so many things to do and I want it all." Listen to Meme Gold's live Grey Day broadcast on Reform Radio at 1pm on 15 May.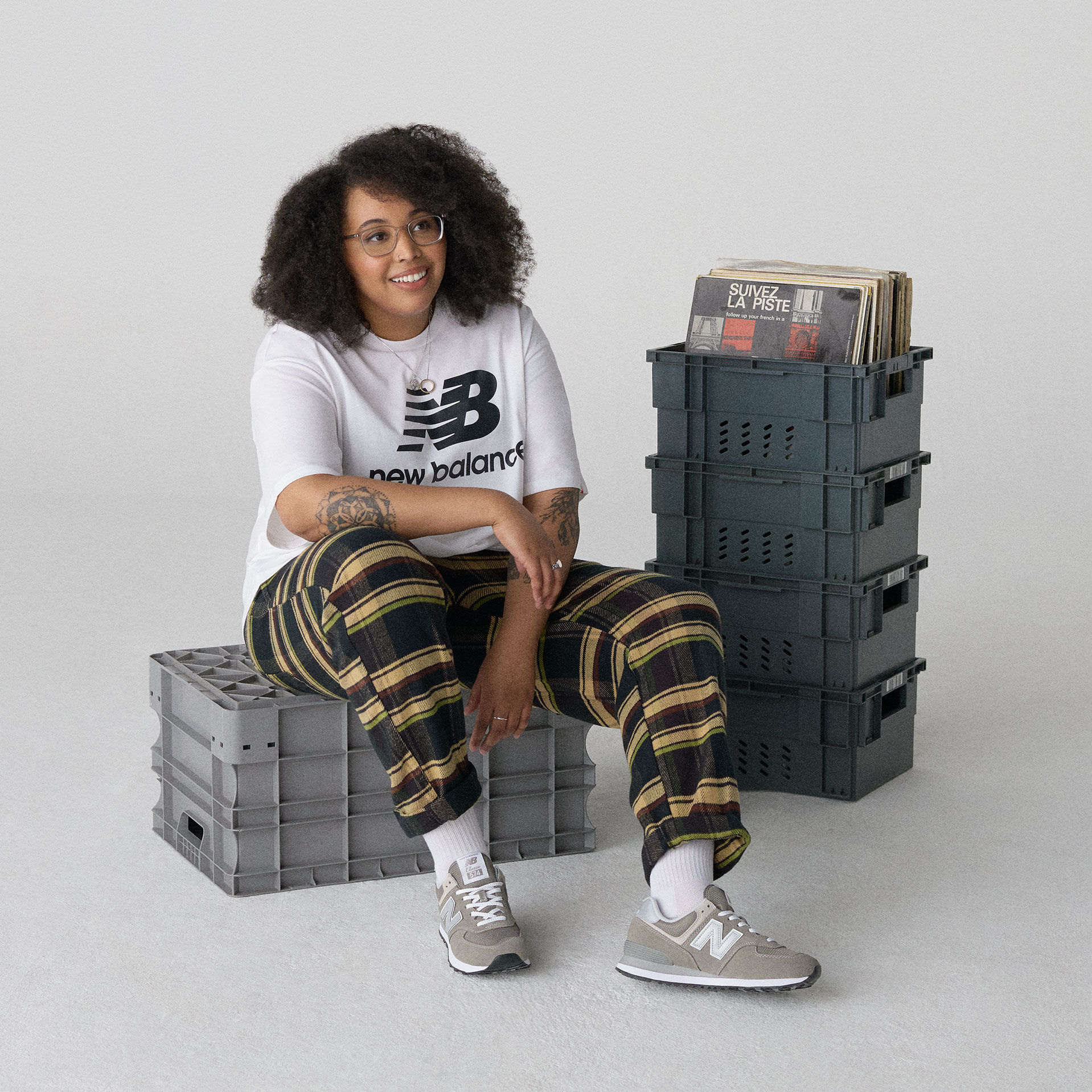 Sumuyya
Sumuyya Khader is a proud Liverpudlian and visual artist who empowers the people around her, and is in turn powered by them. "It excites me to see what other people are doing," she explains. "It sparks my creativity to know someone down the road is working on an EP, say. Creativity is such a spark. Such a light." As New Balance acknowledge the artists making waves in their local community this Grey Day, Sumuyya will be reflecting on a year that's transformed her creative practice and seen her realise artistic hopes she's held for years. Listen to Sumuyya's live Grey Day broadcast on Melodic Distraction at 2pm on 15 May.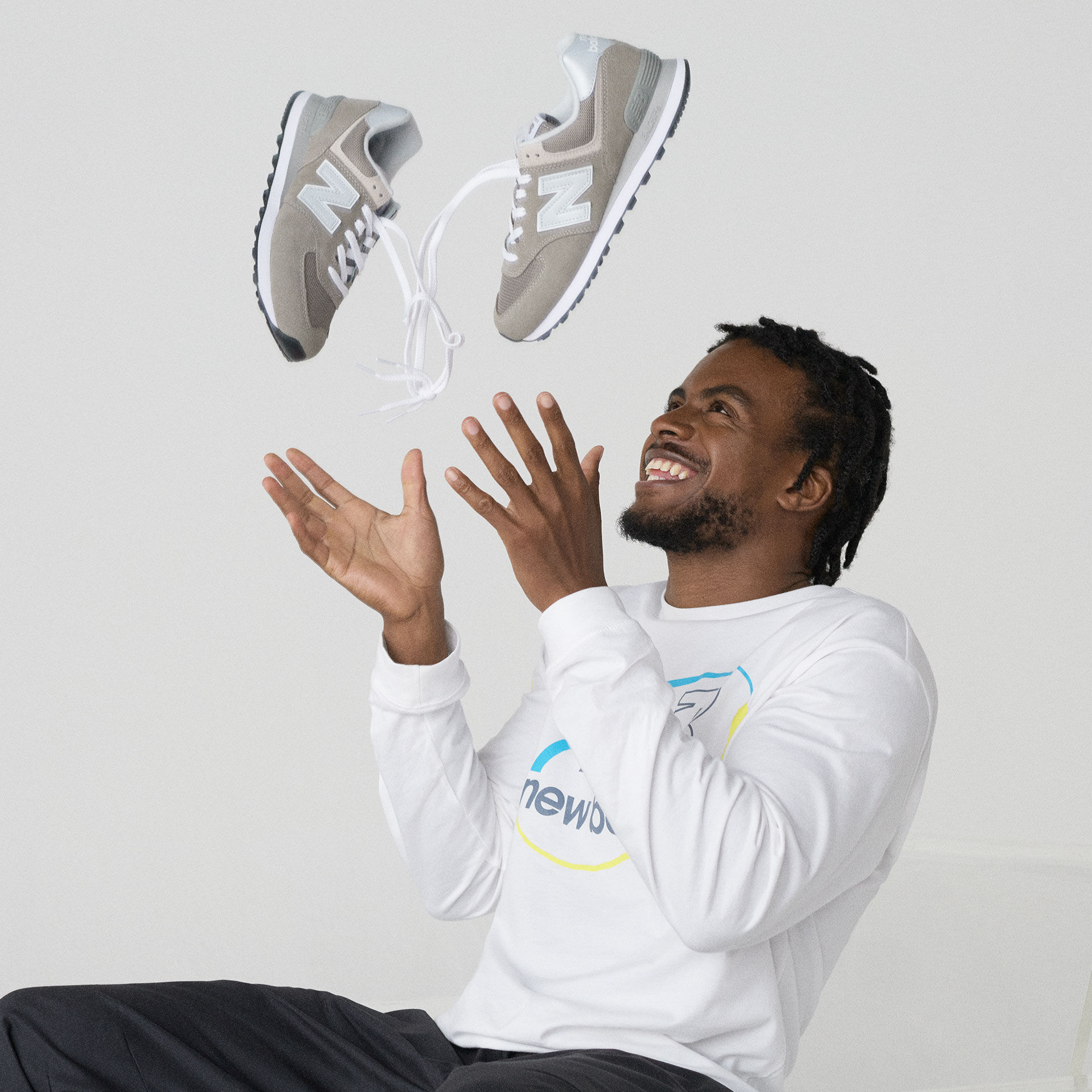 Cktrl
Raised in London, CKTRL aka Bradley Miller, arrived on the music scene young, making his name with a Boiler Room appearance before his 18th birthday. The following years have been punctuated by a varied collection of self-released music; ranging from twisty experimental garage, to rich, expressive R&B. "From early on being honest has always been my thing," he says. "The things I take away from my culture – being Jamaican, being Black British, growing up in inner city London – is that energy of doing your own thing, in your own lane, and not caring. I've always been able to express myself without fear." Listen to cktrl's live Grey Day broadcast on Worldwide FM at 3pm on 15 May.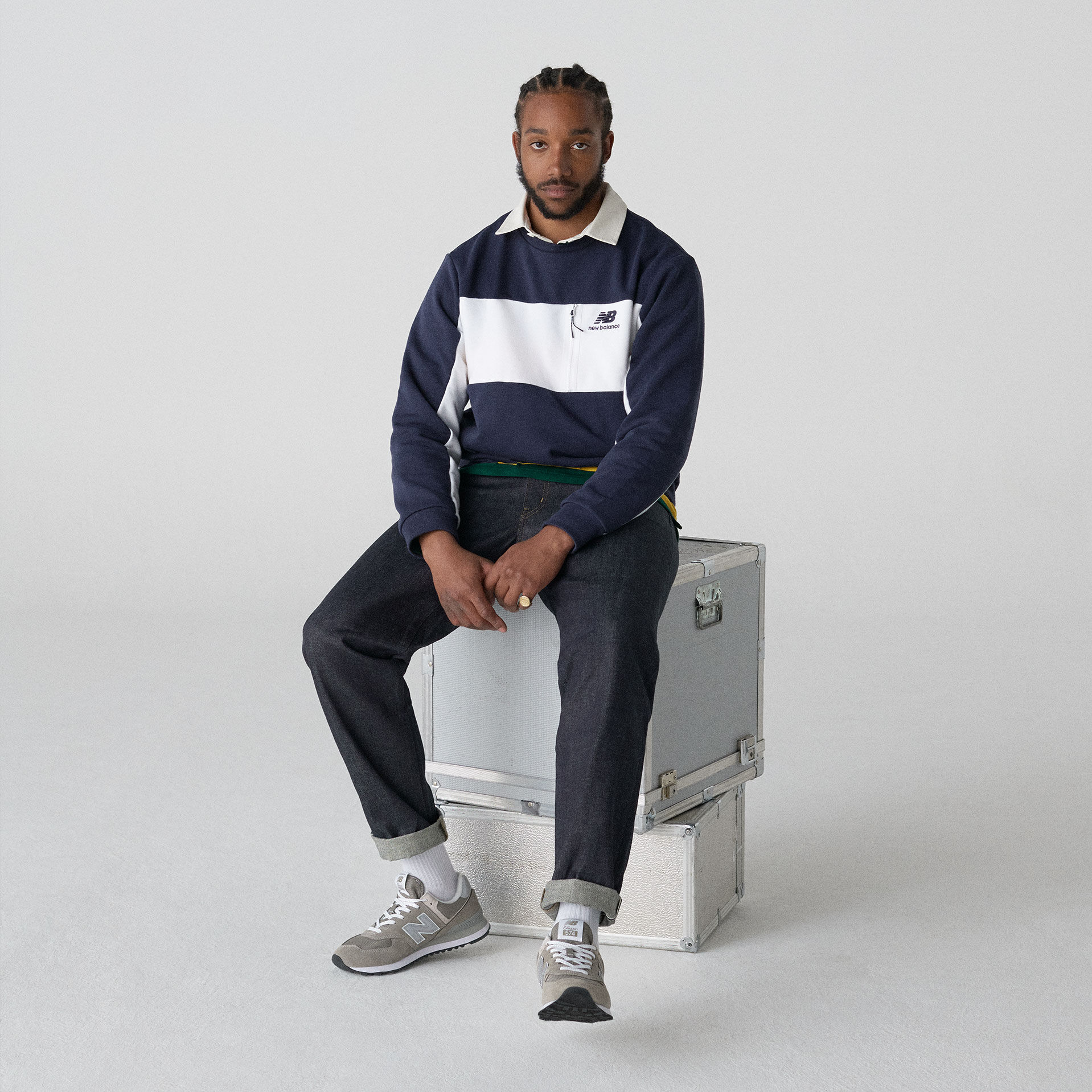 Lauren Ralph
For Eden Hall, better known as DJ/producer Lauren Ralph, music has always been a home-grown thing. From the Birmingham producers who inspired him to the bedroom where he made his first beats, the city he was raised in is as much a part of the music as the instruments he plays. As New Balance shout out the creatives driving things forward in their communities this Grey Day, Lauren Ralph stands out as a truly independent maker. Listen to Lauren Ralph's live Grey Day broadcast on No Signal at 4pm on 15 May.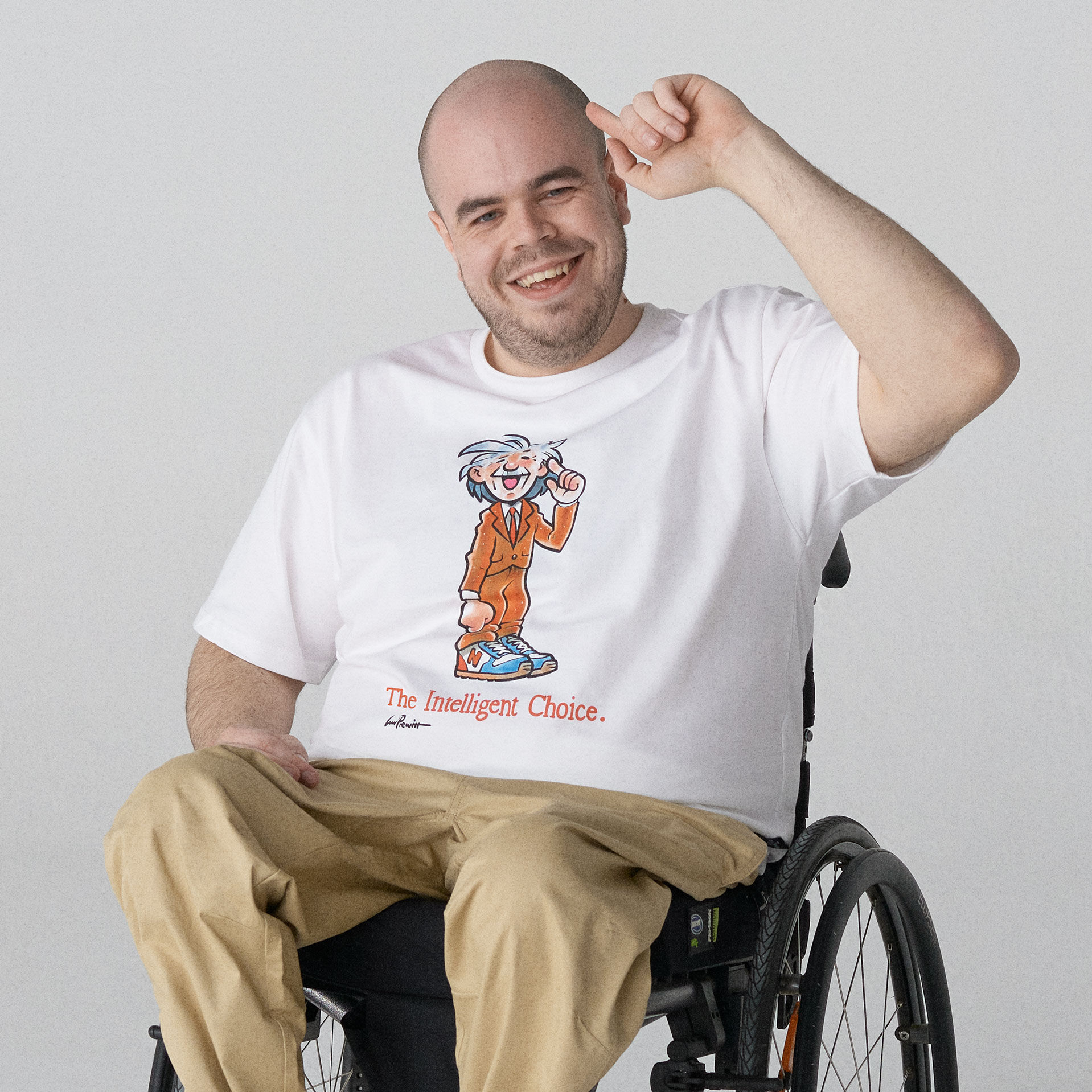 Wheelman
We continue to celebrate the creatives who have become leaders in their community with Jonathan Fernandez, better known among Glasgow's club circuit as Wheelman. Jonathan is a DJ and promoter who has spent the past few years throwing parties that create a unique space for his creative community. His past and future as Wheelman highlights the importance of making connections to sustaining a scene. Listen to Wheelman's live Grey Day broadcast on Clyde Built Radio at 5pm on 15 May.